Mildred Metzer
Hot Springs, AR, 1926 - 2019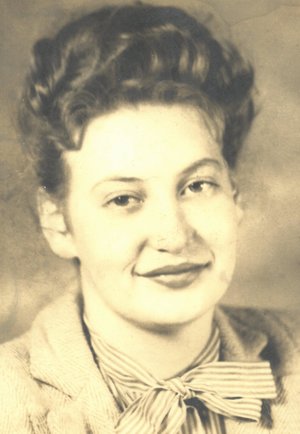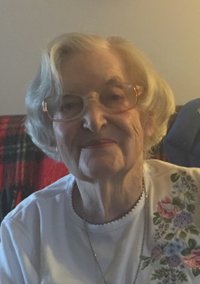 After a brief illness, the soul of Mildred Jean Metzer transitioned from her earthly body to the heavenly realm on November 2nd. Jean was born just outside of Hot Springs, Arkansas on July 18, 1926, daughter of Louis Barnett and Frances Veazey Barnett. A tough young lady, she grew up frugally during the Great Depression on the Mill Creek Road, living in a cabin with no indoor plumbing or electricity until she was 14 years old. Jean was very close to her stepfather, George Hess. She attended Cutter Morning Star School, where she was an excellent student.
Jean married Walter Matthew Metzer of Hot Springs after he returned from WWII on March 14, 1947; they were married for 56 years. They both worked for Southwestern Bell Telephone Company, she as an operator. They had five children between 1947 and 1961, living in and around Hot Springs. Jean worked in several Hot Springs restaurants and Hot Springs school cafeterias, and retired from the Arkansas Rehabilitation Center at the old Army-Navy hospital, where she was a cook.
Jean was preceded in death by her parents, four sisters, and her husband, Walter, who died in 2003 shortly after they moved to Cabot, Arkansas. She is survived by her five children, Michael Dennis Metzer (Shirley), Walter Steven Metzer (Teddi), Mary Margaret Metzer Whiting (Bill), Al Wayne Metzer (Kay), William Stewart Metzer (Joy), five grandsons, and five great-grandchildren.
Jean's family was her most precious possession; she would sacrifice anything for her children, instilling in them a strong work ethic and moral compass. She was a great cook, famous for her fried chicken, cinnamon rolls, meatballs and potato salad. She was also a voracious reader and an accomplished quilter, completing about eight quilts per year, working on a quilt in the last few days of her life. She did her own yardwork until she was 88 years old.
Jean will be missed by everyone who knew her. Visitation will be at Gross Funeral Home in Hot Springs on Tuesday, November 5, from 5-6:30 p.m., followed by recitation of the Rosary at 6:30 p.m. The funeral Mass will be at St. John the Baptist Catholic church in Hot Springs on Wednesday, November 6, at 11 a.m., with Father George Sanders conducting the Holy Mass, followed by burial at Calvary Cemetery. Pallbearers are her five grandsons, neighbor Gary Stiles, and David Campbell, whom she often called her other son. The family especially appreciates the service and friendship of Linda Brown. In lieu of flowers, donations can be sent to Compassion Ministry of St. Jude's Catholic Church in Jacksonville, Ark. The online obituary, guestbook, and memorial tribute are available at www.GrossFuneralHome.com.
Published November 5, 2019
OBITUARY SUBMITTED BY:
Gross Funeral Home
120 Wrights St, Hot Springs, AR
Phone: 501-624-1244