Richard "JoJo" Hargraves
Ashdown, AR, 1938 - 2019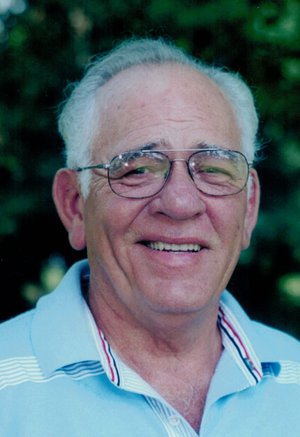 Richard "JoJo" Hargraves, 81, of Ashdown, Arkansas died Friday November 1, 2019 at his home surrounded by family. Mr. Hargraves was a Christian.
He was preceded in death by a grandson, Samuel Walker, brother, Clifton Hargraves, sister, Doris Ringo and parents, Richard and Bennie Hargraves.
 He is survived by his loving wife, Sue Hargraves of Ashdown, one son, Bruce Hargraves of Benton, Ark., one daughter and son-in-law, Renee and D.J. Walker of Ashdown, three granddaughters, Holly and Brian Scroggins of Ashdown, Anna and Scott Springer of Ashdown, Callie and Drew Ames of Ashdown, and six great-grandchildren, Samuel, Savana, Daniel, Eva, Eli, and Kolton. He is also survived by Pat Boltin and David of Farmington, Flo Worsham and Robert of Toledo Bend, Bettie Hobson and Butch of Silsbee, Huey and Gloria Bonner of Bastrop, Peggy and Don Willis of Carthage, Bob and Dora Johnson of Carthage, Tina and Glenn Harper of Bastrop, and a large number of nephews, nieces and friends.
Visitation will be Monday November 4, 2019, 10 a.m. till noon the funeral will follow at 12:30 p.m. at The First United Methodist Church in Ashdown with Tabitha Moore officiating.
Published November 5, 2019