Eric Lewis Rogers
of Little Rock, AR, 1974 - 2019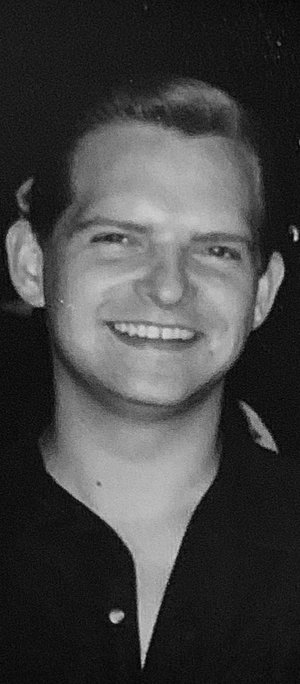 On November 1, 2019, Eric Lewis Rogers took off traveling to that most wonderful of destinations, his heavenly home, to be reunited with his previously departed loved ones and his Heavenly Father. He was a Christian, raised in the Methodist Church, and accepted Jesus Christ as his savior. He had a sweet soul, and was loved by everyone who knew him well.
Eric was born on February 28, 1974. He was delivered by Dr. Bill Floyd, who later, along with his wife, Jerry Floyd, became dear mentors and friends of Eric's. Eric was great company, with wide knowledge, and always ready with an interesting story. Eric was one of the most loyal friends a person could have and his mother, father, and sister could not have been more proud of him.
Eric was raised in Little Rock and was a graduate of the University of Arkansas at Little Rock. Before developing long-term health issues, Eric worked in banking, where he made many lifetime friends whom he treasured.
Eric was a beloved son, brother, uncle, cousin, caregiver, and friend. He loved his friends, automobiles, travel, history, and music. He was a wonderful cook, talented artist, and had a green thumb. His sweet soul led him to a lifelong pursuit of taking in wounded and homeless animals.
Eric took great joy in travel. His favorite destination was California, where he loved visiting Catalina Island, camping at Sequoia National Park, and staying aboard the Queen Mary in Long Beach. He also loved exploring his home state, including visiting the healing waters of the Arlington Hotel in Hot Springs. In the past, he traveled extensively around Europe, the great southwest of the U.S., and Washington D.C., where he lived briefly as a child. He was always looking forward to his next trip or happily reminiscing about a previous one.
Eric was kind, intelligent, and genuine. He took great joy in his role as "Uncle Eric", caring for his niece and nephew like a second father, teaching them to read, to explore the world, to find humor in life, and sharing hours with them in his garden where he taught them to appreciate the finer points of horticulture. They loved him so very much.
The family wishes to sincerely thank Madeline Floyd, one of his dearest of friends, for her steadfast support and compassion.
Eric is survived by his parents, Jane Fleming Rogers and R.E. "Roger" Rogers; his sister, Jill Rogers Barham, and brother-in-law, Ben Barham; his nephew, John Lewis Barham, and his niece, Natalie Jane Barham, all of Little Rock; his aunt, Betty Fleming Hendricks; his extended family; and many cherished friends. He was preceded in death by his grandparents, Corinne Wilson Rogers and R.E. Rogers, Sr.and Clara Walker Fleming and Coy Fleming, along with many long-missed friends. His family takes comfort in knowing he has been reunited with those who have gone before, including his beloved grandmother, Clara Fleming ("Gaga") and his lifelong friend, Irene Paul.
A service celebrating Eric's life will be held at Pulaski Heights United Methodist Church on Friday, November 8 at 11 a.m. with a visitation following. Memorials may be made to Pulaski Heights United Methodist Church.
Published November 6, 2019