Linda Jane Steele
Bauxite, AR, 1947 - 2019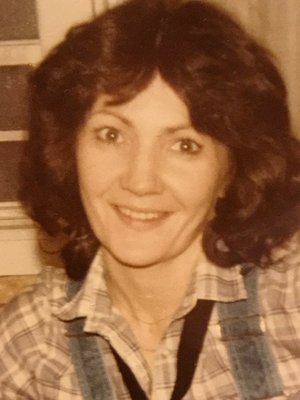 Linda Jane Steele, 72, of Bauxite, passed away November 6, 2019. She was born March 5, 1947 in Athens, Tennessee to Leroy and Margaret Redman McKenzie. Linda had a passion for gardening, she loved her Sunday school class, TLC Gail Baxley but most importantly, she loved her family more than anything. She was of the Christian faith and attended Indian Springs Baptist Church in Bryant, Arkansas.
Linda is preceded in death by her parents; three brothers, Ronald, Gordon, and Mark McKenzie; and one sister, Gisele McKenzie. She is survived by five children, Eric (Debbie) Knowles, Mark (Nicki) Knowles, Jason (Toni) Knowles, Gisele (J.P.) Hardy, and Johnny (Schelista) Steele; two sisters, Billie Harvey and Judy (Bob) Kirksey; and fourteen grandchildren, Hayley, Drew, Garrett, Hayden, and Connor Knowles, Brittney Wells, Anna Grace Hardy, Christian and Tanner May, Leighton Crawley, Brittany, Lacy, Breanna, and B.J. Dalrymple; and Richard A. Steele.
The family would like to thank Fox Ridge and Staff and C.A.R.T.I. for all their love and support. In Lieu of flowers memorials may be made to Lottie Moon International Missions through Indian Springs Baptist Church.
A Celebration of Life will be held on Friday, November 8, 2019 at 11 a.m. at Pinecrest Funeral Home in Alexander, Arkansas with burial to follow at Pinecrest Memorial Park. To sign the online guestbook go to www.pinecrestmemorialpark.com.
Published November 7, 2019