Bob Schultz
of Maumelle, AR, 1962 - 2019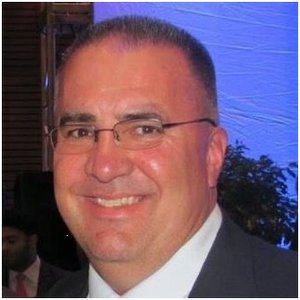 Bob (Bobby) Schultz, age 57, of Maumelle, Arkansas and formerly of Wisconsin Dells, Wisconsin left this earth on Saturday, November 9th. He leaves behind his loving wife Joy, a son he adored, Jonny, Jonny's fiancé Hanniel, and his beloved pets Harley and Gracie.
Bob was born in Baraboo, Wisconsin on February 28, 1962. He graduated from Wisconsin Dells High School in 1980. During this time Bob's love of radio grew and he often spent time at the local radio station learning the ropes. Bob attended the University of Wisconsin-LaCrosse, pursued his love of music by playing trumpet in the college jazz band, and graduated with a degree in mass communications. Upon graduation he worked in the Madison, Wisconsin area for Magic 98 and WTDY radio. It was during this time he met the love of his life, Joy Stehling, and they were married on June 9, 1990. They were blessed with the birth of their son, Jonny, in December 1994.
Bob moved his family to Maumelle, Arkansas in 2007 to allow his son to pursue his love of fishing. Bob and Joy were huge advocates for their son and together as a family they helped Jonny realize his dream. Bob and Joy traveled to Jonny's fish tournaments all around the country. Bob was actively involved in Jonny's fishing clubs both in high school and college and every time Jonny was on the water you knew that Bob and Joy were close by.
When Bob moved to Arkansas he worked for Evergreen Packaging and then moved to a position with Dassaault Falcon as a Procurement Specialist/ERP where he worked until the time of his passing.
Bob was the heart of his family, remembered for his kindness and wonderful smile. He touched so many lives and will be greatly missed. He further leaves behind a sister Ann, of Dane, a brother, Mike (Judy) of Eagan, Minn., and a sister, Jane (Mark) of Waunakee, nieces, Sarah (Eric), Stephanie (Kory) and nephew, Michael (Emily). He also leaves his mother and father-in law, Bill and Donna Stehling. Bob was preceded in death by his mother and father, Harold and Agnes Schultz.
Arrangements are under the direction of Ruebel Funeral Home, www.ruebelfuneralhome.com.
Published November 15, 2019
OBITUARY SUBMITTED BY:
Ruebel Funeral Home
6313 West Markham Street, Little Rock, AR
Phone: 501-666-0123
http://www.ruebelfuneralhome.com