JoAnn Bell Kilpatrick
Tulsa, OK, 1931 - 2019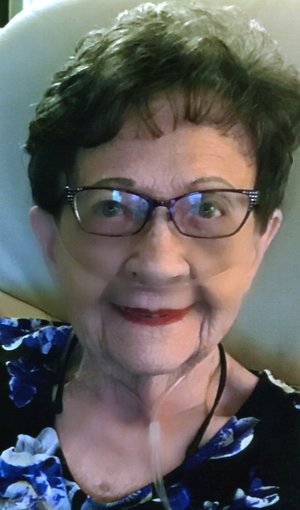 JoAnn Bell Kilpatrick, the only child of Paul and Bernice Bell, was born on a farm southeast of Tabor, Iowa on November 25, 1931. She passed away on November 12, 2019 in Tulsa, Okla. She attended Tabor Public Schools. Following high school graduation, she attended the University of Iowa majoring in Business and Home Economics.
On August 26, 1951 she and Francis Kay Kilpatrick were united in marriage. Following graduation, the young couple moved to the Washington D.C. area. Kay served in the US Air Force and JoAnn was employed by the US Coast Guard. After Kay's discharge, they returned to Iowa where they farmed for 33 years. Here they welcomed their two daughters, Linda and Laura.
JoAnn was actively involved in her churches and community. However, her most important job was being a devoted wife and mother. In 1987 Kay retired from farming and they moved to Bella Vista, Arkansas. Following Kay's death in 1998, JoAnn met and spent 18 years with Glenn Huffman. It was said to be a match made in heaven because Glenn was widowed eleven days before Kay's passing.
In July 2017 Glenn and JoAnn moved to Country Club of Woodland Hills in Tulsa, Oklahoma. The move was necessitated by their declining health and need to be close to family.
JoAnn was preceded in death by her parents, husband Kay Kilpatrick and Glenn Huffman. Survivors include: daughters, Linda Allert and husband Mark of Tulsa and Laura Kozarek and husband Robert of Denver, Colorado; granddaughters Kristin Ross and husband Charles and Jordan Barbe and fiancé Tanner Hordubay; Michael Huffman of West Allis, Wisconsin and several cousins.
A Memorial Service will be held at the Bella Vista Community Church on Wednesday, November 20 at 2 p.m. Her remains will be laid to rest in Tabor, IA in the summer of 2020. In lieu of flowers donations may be made to the Bella Vista Community Church, 2507, 75E Lancashire Blvd, Bella Vista, Ark. 72714 or the American Macular Degeneration Foundation, P.O. Box 515, N. Hampton, Mass. 01061-0515.
Published November 15, 2019