Melinda Bracy
Hot Springs, AR, 1941 - 2019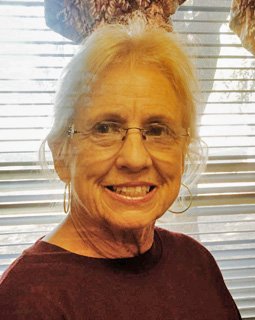 On November 12, 2019, my remarkable Mother, Melinda Louise Bracy, 78, of Hot Springs, formerly of Pine Bluff, followed the love of her life, Calvin McRae Bracy, up the beautiful stairway to heaven where her oldest son, Calvin McRae Bracy, Jr., awaited to truly rejoice in the love that we have always shared as a family. She grew up in Little Rock, Ark. She attended University of Arkansas along with my Dad. She lived in Pine Bluff most of her life. Preparing to enjoy the later phase of her life in a new city with her beautiful grandchildren, her selfless, overbearing, and unbridled years of loving and living proved too much and her heart was broken two times too many. I worried. She would not have loved or be loved any other way.
"Mono," as she is affectionately referred to by her grandchildren, is survived by her son, Brian Keith Bracy and his wife Chauna Kirkpatrick Bracy; their children, Hudson Claire Bracy, Wells McRae Bracy, and Jed Anderson Bracy, all of Fayetteville, Ark., (all of whom she was incomprehensibly proud); her sister, Susan Page Mitchell and her husband, Phil Ray Mitchell; their daughter, Amanda Mitchell Chaney and her husband David Chaney; and their son Derek Mitchell Chaney, all of Euless, Texas; and her beloved dog, Snookie. There are countless friends and acquaintances that will feel a terrible void without her quick wit, loud laughter, and unselfish opinions.
If you are reading this, you are probably aware of my Father's death, Calvin McRae Bracy, eight days prior. We were deeply moved by the outpouring of love for him. He is the greatest man I will ever know. For every great man or woman in the world there has to absolutely be a source, a spark. The source has to be constant and unwavering. It can't come and go or take a day off. She has to be steady and consistent and the more intense and passionate, the better. I liked it, my Dad probably not as much; obviously enough or more than I realized. I cannot think of my Mother in any other manner. She was an anchor, our center of gravity. She encompassed a certain passion and fire that inspired to push beyond expectations. For her, family was her focal point. For her, family was it; and she did not care about anything else other than our well-being. There is nothing that she would not have done for us, no barrier, no obstacle that she would not have grappled. There is absolutely no question that we would not have gotten where we are without our truly remarkable Mom, Wife, Sister, Grandma, Friend. She is, indeed, the most accomplished lady I have ever known, and was a gift from God.
It is cold outside, but I feel a sense of warmth and revel in the zeal when I take stock of what Mom got to see and the legacy that she leaves. Her manner of death was a testament to her "all out" intense love. She was scared. I worried. I knew what she wanted, but I think maybe God felt that she should be with my Dad. Maybe in way a reward, knowing that, through her, we that are left behind will be fine and flourish. She will be missed, She will be missed more than she will ever know, but I think she knew the impact she made. She was truly remarkable.
A memorial service will be held Saturday, November 16, 2019, 2 p.m. at Ruebel Funeral Home, 6313 West Markham Street, Little Rock, Ark. The family will receive friends after the service.
Memorials may be made to City of Hot Springs Animal Services, 319 Davidson Drive, Hot Springs, Ark. 71901. Arrangements are by Ralph Robinson & Son of Pine Bluff. For online condolences, please visit RalphRobinsonandSon.com.
Published November 15, 2019
OBITUARY SUBMITTED BY:
Ralph Robinson & Son
807 South Cherry Street, P.O. Box 5254, Pine Bluff, AR
Phone: 870-534-3131