Anne Shelton Parker
of Little Rock , AR, 1943 - 2019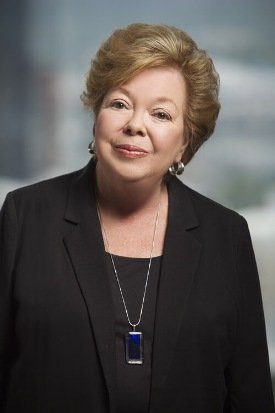 ANNE SHELTON PARKER passed away peacefully on November 22, at the age of 76. Anne was preceded in death by her parents, Helen Louise Shelton Parker and William "Bill" Elliotte Parker, and her youngest sister, Jan Louise Parker West. She is survived by her adoring children, Adam Ritchey (Amy) of Fayetteville and Joy Ritchey Reynolds (John) of Vilonia, her beloved grandson, Jackson Ritchey of Fayetteville, and two devoted sisters Peggy Darouse (Dick) of Mountain Home and Joyce Whitfield of Hot Springs. She is also survived by many nieces, nephews, step-grandchildren, step-great-grandchildren, one step-grand-dog, and a host of loving friends.
A humble woman, Anne would never brag or boast of her accomplishments. Her family is happy to take this opportunity to do so on her behalf. Born in Jonesboro, Arkansas, Anne was a daddy's girl. The firstborn of four, she became a doting older sister to Peg, Joyce, and Jan. She was a gifted student, a hard worker, and a proud cheerleader for the Jonesboro High School Hurricanes. The cheer line practiced for years in the side yard of the Parker home on West Nettleton in Jonesboro. Together with her family, she enjoyed hosting spaghetti dinners before games.
While attending college at Arkansas State University, Anne served in just about every elected leadership position in the Alpha Omicron Pi sorority, culminating in a year as president. In 1965, she graduated with a Bachelor of Science in Accounting. In 1968, Anne received a Master of Arts in English from the University of Kentucky. During her time in academia, Anne taught classes at Arkansas State, the University of Kentucky, LSU and Auburn University.
After moving to Little Rock in 1976, Anne joined the second-ever class of students at UALR's Bowen School of Law. She graduated first in her class, receiving her Juris Doctorate with High Honors in 1979. Immediately following law school, Anne began a prestigious position as a clerk for Judge Richard S. Arnold in his joint appointment to the United States District Court for the Eastern and Western Districts of the State of Arkansas. She continued to clerk for Judge Arnold after his elevation to the United States Court of Appeals for the Eighth Circuit in 1980. Throughout her career, she would proudly display a letter from Judge Arnold in which he praised a brief she wrote as the best brief he had ever read.
Upon completion of her clerkship in 1981, Anne became an associate attorney at the Mitchell Law Firm. On January 1, 1985, Anne was one of the first three women to become partners in the Mitchell Firm.
A member of the Arkansas Bar Association and the National Association of Bond Lawyers, Anne had a distinguished law career and her work continues to have a significant impact. She was vital to such projects as the initial revitalization of Main Street in downtown Little Rock, the construction of the Frito Lay plant in Jonesboro, which today employs almost 800 Arkansans, and the Arkansas Development and Finance Authority's (ADFA) bond guaranty program, which continues to benefit small and medium-sized communities, and thousands of individuals, throughout the state. In 2006, the ADFA Bond Guaranty Program was judged by the Council of Development Finance Agencies as the best economic development bond financing program in America, beating out California, Massachusetts, and Minnesota, in large part thanks to her work. Anne was also counsel on large prison, educational, and governmental transactions throughout the state.
Arkansas Business named Anne as one of the top 100 Women in Arkansas in 1996, the inaugural year of that award. She was chosen again in 1998 and 1999. She served on the Federal Advisory Committee, 8th US Circuit Court of Appeals from 1993 to 1997. Ranked by Chambers USA as a top lawyer in the Corporate/Municipal Bonds in 2015 and 2018, she also ranked as a Senior Statesman in Corporate/Commercial Municipal Bonds in Arkansas in 2017.
Outside of her professional life, Anne was an engaged community leader. She served as the president of the board of Advocates for Battered Women (now known as Women & Children First). She also served on the Arkansas Repertory Theater board of directors as well as volunteering countless hours at the Stewpot. Anne was a graduate of Leadership Greater Little Rock and was a devoted member of the Second Presbyterian Church for over 40 years.
Anne did all of these things despite suffering several great personal tragedies, including the untimely deaths of her father and youngest sister. She had a great strength of character and she never gave up. She pulled herself together, went to work, and made a wonderful life for herself and her children.
Her children are especially grateful to her devoted sisters and to her loving friends from the Mitchell Firm who helped care for Anne and supported her family in the last months of her life. They are also grateful she never knew a day without a hard copy of the Arkansas Democrat-Gazette -- she would not have survived the conversion to iPad.
Anne was elegant, reserved, and uniquely intelligent. She had immaculate taste and was a skilled giver of gifts. She was a proud grandmother who told everyone she met what a fine young man her grandson Jackson had become. Anne was a voracious reader of mysteries, often reading a paperback novel per week. She converted a spare bedroom in her house into a library in the 80s, which even today houses thousands of books. She loved cheeseburgers from Cheers, turkey salad from Burge's, and dinner with her dear friends Jean and Joyce. Most of all, Anne loved her children. Adam and Joy already miss her wise counsel, her fierce support of her family, and her charming sense of humor.
A memorial service will be held Monday, December 2, at 1:30 p.m. in the sanctuary of Second Presbyterian Church, 600 Pleasant Valley Drive, Little Rock, Ark. with Pastor Stephen Hancock officiating.
In lieu of flowers, the family asks that donations be made to one of Anne's favorite organizations -- the Second Presbyterian Church Pastor's Discretionary Fund, Women and Children First, or the Arkansas Repertory Theater.
Arrangements are being handled by Ruebel Funeral Home.www.ruebelfuneralhome.com.
Published November 24, 2019
OBITUARY SUBMITTED BY:
Ruebel Funeral Home
6313 West Markham Street, Little Rock, AR
Phone: 501-666-0123
http://www.ruebelfuneralhome.com