Clint Foreman Conley
of Little Rock, AR, 1995 - 2019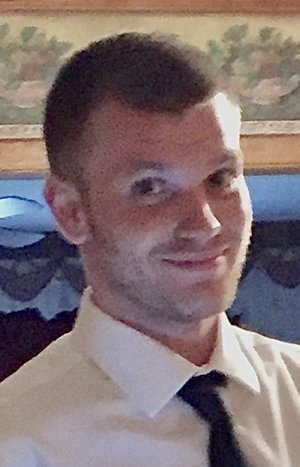 Clint Foreman Conley, 24, of Little Rock, Arkansas, his passing was unexpected on Monday, November 25, 2019. Clint was born in Little Rock, Arkansas on April 17, 1995.
He is survived by his mother, Kathy Foreman Pyle and her husband, Jeff Pyle of Little Rock; brothers, Dakota Pyle of Little Rock and Josh Pyle of Searcy; grandmother, Shirley Cooper of Hoxie; grandfather, Ronnie Conley (Carolyn) of Black Rock; aunt, Kim McCarroll (Rodney) of Black Rock; cousins, Cody McCarroll (Morgan), Clayton McCarroll and Byron McCarroll, all of Black Rock; and many other relatives and friends. Clint was preceded in death by his father, Richard Conley; his granddad, Bill Foreman; his Nana, Vicki Foreman and grandfather, Rennard Cooper.
Clint was a great conversationalist. Among his many topics of discussions were politics, the environment, conspiracy theories, world events, movies and music. He was a good listener as well, and so often offered a fresh perspective. Clint was a music enthusiast and had a passion for playing the guitar and drawing. He could light up the room with his contagious smile and sense of humor. He loved spending time with his friends, and they will always remember his intelligence, outgoing nature and quick wit. With a life ahead of him full of hope and so much promise, he wanted desperately to stay clean, spend precious time with his family, celebrate holidays and milestones, and have a career and travel; but the disease of addiction was more than he could overcome and took him away from us too soon. Clint knew how deeply his family loved him. The struggle is over and he can now rest.
Memorials may be made to Recovery Central, Friends of Recovery Foundation, 1305 W. Markham St., Little Rock, Arkansas 72201 or Wolfe Street Foundation, 1015 South Louisiana Street, Little Rock, Arkansas 72202.
Visitation will be from 5 to 7 p.m. Monday, December 2, 2019 at Smith-North Little Rock Funeral Home, 1921 Main Street. A Celebration of his Life will be at 10 a.m. Tuesday, December 3, 2019 at Pinecrest Memorial Park. Online guestbook at www.SmithFamilyCares.com.
Published November 30, 2019
OBITUARY SUBMITTED BY:
North Little Rock Funeral Home
1921 Main St, North Little Rock, AR
E-mail: mail@nlrfh.com
Phone: 501-758-1170