Beverly Elaine (Scotty) Knight
of Little Rock, AR, 1938 - 2019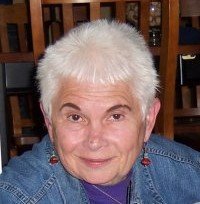 Beverly Elaine (Scotty) Knight of Little Rock, Ark. was born in Oklahoma City, Okla. on October 18, 1938 to Gilbert and Mildred Knight. She passed away October 2, 2019 after a long battle with Alzheimer's. Beverly's life was marked by serving and loving, including missionary work in Africa, triage-war-time nursing in Afghanistan-Pakistan, nurse practitioner work in California immigrant communities, inner city areas of Detroit, and the rural communities of Northwest and Delta regions of Arkansas. Throughout her life Beverly loved and empowered many a struggling individual, providing shelter, money, resources, and most of all, her friendship. Beverly was fiercely fun-loving, passionate, over-generous, and maddingly yet endearingly stubborn. She was a lover of Jesus and all things spiritual. She loved books and music and rousing discussions with her many friends and family. Beverly loved to tell stories. Beverly loved to dance.
Awaiting her in heaven are her parents and brother, Rodney. She leaves behind family members and relatives who will miss her sorely: children, JoBeth, GibAnn (Dennis), and John (Amy); siblings, Sue (Ronnie) and Gib; grandchildren, Anya (Gabriel), Andrew (Amber), Hanna (Corinne), and Gibson; great-grandchildren, Nolan, Ethan, Nora, Micah, Aaron, Nathaniel, and Titus; nieces and nephews, Monica, Mark, Lauren, and Ryan.
A Celebration of Life is being held at U.S. Pizza Hillcrest, upstairs event room (2710 Kavanaugh Blvd.) in Little Rock on October 18, 2019 at 6 p.m. Monetary memorials for Beverly can be made to The One, Inc at https://itsthevan.org/, a Little Rock ministry to locate and love the unsheltered homeless. To write a memory or tribute to her online obituary, go to https://www.arkansascremation.com/listings.
Published October 4, 2019