Joshua Shawn "Josh" Bullard
Joplin, MO, 1977 - 2019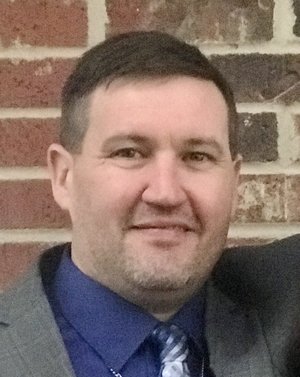 Joshua Shawn "Josh" Bullard, age 41, passed away at 5:20 p.m., Monday September 30, 2019 in Liberal, Mo. Josh was born December 8, 1977 in Joplin, Mo. He was the son of Kenneth Dean Howey and Deborah Lynn Bullard. When Josh was teenager he moved to Little Rock, Ark. to live with his grandfather Excell Bullard. Josh graduated from Little Rock Christian Academy and continued to live in the Little Rock area through most of his life. 3 Years ago Josh relocated to Joplin, Mo. to reside with his Mother before her passing.
Josh was an easy-going guy who loved his daughters dearly. He enjoyed fishing with his grandfather, and working on antique clocks. Josh was self-employed as a heating and air technician. He attended Saint Paul's Methodist Church in Joplin.
Surviving are two daughters, Julia Haney (Kreg), Poteau, Okla. and Madelyn Bullard, Malvern, Ark.; his father, Kenneth Howey (Sherri), Baxter Springs, Kan.; two brothers, Kenneth Michael Howey (Jennifer) , Olathe, Kan., and Kurtis Howey, Ozark, Mo.; one sister, Shawnda Erickson, Baxter Springs, Kan.; his grandfather Paul Howey (Janie), Joplin, Mo.; his uncle, Roger Bullard (Brita), Bryant, Ark.; two cousins, Lauren Stroud (Doyle), New York, and Morgan Bullard, Bryant, Ark.; and a 2nd cousin, Shayla Stround, New York. He was preceded in death by his mother, Deborah "Debbie" Howard, and his best friend, Rob Myers.
Josh was entrusted to Derfelt Funeral Home, Galena, Kan. for cremation. The family will hold a memorial service at 2 p.m., Monday, October 7, 2019 at Saint Paul's Methodist Church, Joplin, Mo.
Published October 4, 2019