Thomas Joseph Lynch
of Little Rock, AR, 1944 - 2019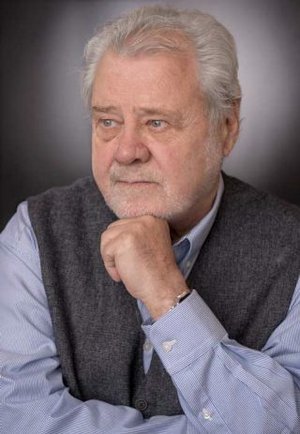 Thomas Joseph Lynch of Little Rock, Arkansas, left this Earth on October 4, 2019, at the age of 75. Tom was born in Portage, Pennsylvania, on May 14, 1944. He attended Lock Haven State University, where he earned a bachelor's degree in biology. He then attended the University of Houston, where he earned an MS and PhD in microbiology and met his future wife, Deborah Jared. The couple married on July 24, 1971, at the University of Houston. Tom was a devoted husband, father, brother, son, friend, and teacher.
Tom was known for his love of the sciences and education. He was a Cancer Research Fellow in the Department of Biochemistry at St. Jude Children's Research Hospital from 1972 until 1978. He then began his career as a professor at the University of Arkansas at Little Rock and later served as associate dean in the College of Math and Science for 14 years. In 1995, he won the University Teaching Award. Additionally, Tom was a 51-year member of the American Society for Microbiology and a 43-year member of the American Chemical Society. He served on the board for the Arkansas AIDS Foundations in the early 1990s and was president of the board in 1995.
Tom was known for many things beyond his professional accolades. He had a strong love of fishing, camping, and all things outdoors. He also considered himself an "amateur chef." He was known for cooking four-course meals for his family and friends, along with his famous breads and cakes! Tom also continuously kept a garden at his home, where he grew potatoes, tomatoes, peppers, and various herbs. He will forever be known for his quick wit and sense of humor. He worked to instill in his daughters to love learning, to be fair, and to love and respect others.
He was preceded in death by his wife, Deborah Jared Lynch; his parents, Mr. and Mrs. Marcellus Celestine Lynch; and brothers-in-law, Donald Jared and Ray Ward. Tom is survived by his daughters, Jennifer Lynch Cauley (Patrick) and Erin Lynch Mason (Drew); grandchildren, Aidan Cauley, Emma Cauley, Jared Lynch Burchfield, and Chase Mason; brothers, Michael Lynch and Barry Lynch; sisters, Judy Welu (Bill) and Nan Ward; brothers-in-law, Leonard Jared and Dennis Jared; sister-in-law, Jody Jared Black; and significant other, Melissa.
A visitation with the family will be held from 5 p.m. to 7 p.m. October 9, 2019, at Roller-Chenal Funeral Home and a Mass of Christian Burial at 12:00 p.m. October 10, 2019, at Christ the King Catholic Church in Little Rock.
In lieu of flowers, the family asks that donations be made to the scholarship fund supporting biology students in the name of Dr. Thomas and Deborah J. Lynch at the University of Arkansas at Little Rock, Office of Development, 2801 S. University Ave., Little Rock, Arkansas, 72204.
Please share your memories of Larry at www.rollerfuneralhome.com/chenal.
Published October 6, 2019