Albert Tate III
Jonesboro, AR, 1930 - 2019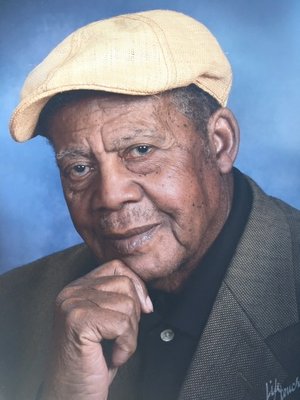 Albert Tate III, 89 of Jonesboro, passed away on October 5, 2019 at St. Bernards Medical Center surrounded by his family. Albert was the eldest born to parents, Albert II and Dorothy Tate both now deceased. Albert possessed a high work ethic and believed in taking care of his family. He was known for handling his business and doing odd jobs for neighbors and others in the community. He was a member of First Baptist Church, and was also a mason and member of the Golden Rule Lodge. He was retired having worked for Crane Company in Jonesboro, and Parker-Hannifin in Trumann.
Albert's memory will be cherished in the hearts of his family which includes, his daughters, Wilma Yancy of Jonesboro, Teresa Williams of San Diego, and Coetta Oliver of Los Angeles, his sons, Albert (Brenda) Tate, IV of Jacksonville, Ervin Phillips, Curtis (Mamie) Tate, and Arthur Phillip Tate all of Jonesboro, and Jerry Oliver of Los Angeles, a sister, Shirley Tate of Harrisburg, and a host of grandchildren, great grandchildren, nieces, nephews, cousins, and many friends.
Services are at 1 p.m. Saturday, October 12, 2019 at First Baptist Church with Rev. Curtis Wilson officiating. Burial will follow in Old Harrisburg Cemetery in Harrisburg directed by Woodard Funeral Service of Jonesboro. Visitation is 5 to 7 p.m. Friday at the funeral home. Online registry: www.woodardfuneralservice.com.
Published October 10, 2019