Farrell Elwood Loftis
of Little Rock, AR, 1944 - 2019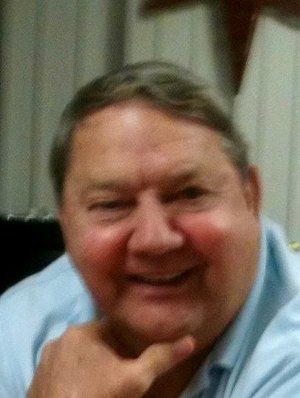 Farrell Elwood Loftis, 74, passed away October 7, 2019. He was born November 8, 1944 in England, Arkansas to Ermie and Ellene (Ray) Loftis.
Farrell was a Vietnam Veteran, He went to diving school in the Navy and later became an underwater welder. He also coached baseball for many years at the Junior Deputy Park and Curran Conway.
He is preceded in death by his parents; and sister, Susie Rhodes. He is survived by his wife, Barbara Loftis; three sons, Bodie Loftis, Rusty Loftis, and Doug (Sonjia) Loftis; two daughters, Wendy (Ray) Parker and Sarah Shadell; two brothers, Ben (Kathy) Loftis and Don Loftis; sister, Diane Ramsey; eight grandchildren, Taylor Loftis, Colby (Hannah) Loftis, Cody Glenn, Logan Loftis, Cole Glenn, Austin Cloyd, Rachel Parker, and Cameron Parker; two great- grandchildren, Kameron Loftis and Kaison Loftis; and his dog, Bandit.
A Visitation will be held Sunday, October 13, 2019 from 6 p.m. to 8 p.m. at Pinecrest Funeral Home in Alexander, Arkansas. A Celebration of Life will be Monday, October 14, 2019 at 1 p.m. at Arkansas Sate Veterans Cemetery in North Little Rock, Arkansas. To sign the online guestbook go to www.pinecrestmemorialpark.com.
Published October 11, 2019
OBITUARY SUBMITTED BY:
Griffin Leggett Forest Hills
1200 Highway 5 North, Alexander, AR
Phone: 501-455-1067
http://www.griffinleggettforesthills.com