Alfred Thomas Bibby Jr.
Flower Mound, TX, 1933 - 2019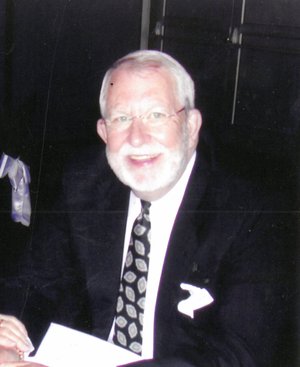 Alfred Thomas Bibby Jr. of Flower Mound, Texas passed away on September 29, 2019 at the age of 86. Al was born April 6, 1933 in Medford, Mass., to Alfred and Isabelle Bibby. He attended school in Malden, Mass., and at 17 years old he joined the US Navy. He studied to be a hospital corpsman and ultimately attached to the Marine Corps as a medic. He was stationed in Puerto Rico where he had many adventures. He met Gwendolyn Huovinen at the Chelsea Naval Hospital in Chelsea, Mass., where she was volunteering and he was working. Al learned that the beautiful dark haired volunteer had an upcoming birthday and surprised her with a birthday cake shortly after they met. She was smitten and their love story began. They married on September 3, 1956, went to Miami Florida for their honeymoon and decided to stay! Their first child was born in Miami. They moved back to Massachusetts where they had 3 more children. In 1967, Al was accepted into the Physician's Assistant program at Duke University. Upon graduating, the family then moved from North Carolina to California. In 1973, Al was offered a position at the VA Medical Center in Muskogee, Okla., where he worked until 1981, transferring to the VA in Fayetteville, Ark. He worked in Surgical Services in both facilities, until his and Gwen's retirement in 2000. After settling in Fayetteville, together Al and Gwen designed and built the home of their dreams, where they lived until moving to Texas. Al loved to cook and was always experimenting in his kitchen. He was artistic and created many beautiful works on mosaic time and oil paint. The moved to The Oaks at Flower Mound, Texas in 2017. Al and Gwen were married 62 years, until Gwen's death in April of this year. He missed her every moment since her passing.
He is survived by his children Alfred Bibby III (Sharon), of Montrose, Col., Elliot Bibby (Diana), of Muskogee, Okla., and Wendy Piwonka (Thomas), of Flower Mound, Texas; and many loving grandchildren. He was predeceased by his wife, Gwendolyn and his daughter, Andrea Nolan.
Published October 13, 2019