Clinton H. McCarver
Rogers, AR, 1939 - 2019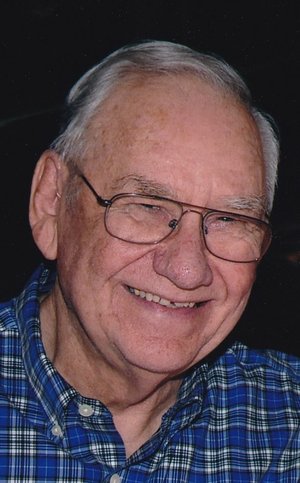 Clinton H. McCarver, 80, passed away on October 20, 2019 in Rogers, Arkansas. He was born on March 3, 1939 in Wesley, Arkansas to the late Wymer and Ruth (Richardson) McCarver. He was the loving husband of Marge (Watkins) McCarver.
Clint was known as a storyteller to all who knew him. He loved the Mark Twain quote, "Don't let the truth get in the way of a good story".
His hobbies over the years were: woodworking, bird hunting, marble making and collecting, researching and publishing his genealogy book, antique collecting and refurbishing, reading, talking politics, and entertaining his grandchildren whom he loved so much.
Helping others was a priority for him. He was always the "go to person" for all of his family members and friends.
Clint was a member of Rogers First United Methodist Church and went on multiple mission trips. He served on the Rogers Recreation Association board of directors for many years and was a former member of Rotary International.
Clint had a lifetime love of traveling. He and his wife, Marge took many trips including several international trips. He was especially fond of saying they were already planning the next trip on the way home.
Clint earned his master's degree at the University of Arkansas where he was once a member of the Plant Pathology research team. He taught science, was a business owner, and later worked in real estate sales, investments, and development. He was a man of many talents and will be sorely missed.
He was preceded in death by his parents, brother, Trenton McCarver, and grandson, Jacob Huey. He is survived by his wife, Marge of Rogers; daughter, Rhonda Curtsinger and her husband, Sam of Texas; sons, Keith McCarver of Springdale, Jeff Patterson and his wife, Keneil, Mark Patterson and his wife, Beverly both of Rogers; brother, Larry McCarver of Rogers; grandchildren, Joshua Huey, Clinton McCarver, Kevin Phillips, Keysha Puckett, Jade Patterson, and Mackenzy Patterson; as well as, six great-grandchildren.
The visitation will be on Thursday, October 24, 2019 from 10-11 a.m. followed by the funeral at 11 a.m. Both are at the First United Methodist Church in Rogers. The burial will be private. Online condolences can be made at www.rollinsfuneral.com.
Published October 23, 2019
OBITUARY SUBMITTED BY:
Rollins Funeral Home
1401 W. Hudson Rd, Rogers, AR
Phone: 479-631-6617