Kennedi Danielle Wiley
Jacksonville, AR, 2003 - 2019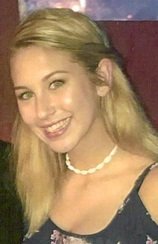 Born on September 17, 2003, our beloved angel Kennedi Danielle Wiley received her angel wings on Sunday, October 20, 2019, when she met her Lord and Savior.
Kennedi was a true friend. She loved everyone and was loved by anyone who met her. She lived to make people happy and make them laugh. She cared more for others than herself, giving anything she could to those in need. She loved going to our farm, playing softball, and running track. She was an avid artist. Kennedi was teased for the fact she hated wearing shoes, she was like that since birth. Known to be rather clumsy, she earned the nicknames "gracie" and "baby giraffe."
At school, whenever there was a new student, she would sit and talk to them, introducing them to her friends to make them feel comfortable and part of the group. She was known at her school for these acts of kindness. She made friends with everyone, people gravitated toward her. Her love and goofy sense of humor will forever be missed.
Even in death she improved the life of 125 people by being an organ donor.
She is survived by her mother, Courtney J. Wiley and father Kevin B. Carpenter; grandparents, Tory and Jim Holmes and Debra and Tom Glass; great-grandparents, Jack and Mary Ann Wilson; many aunts, uncles and cousins as well so many beloved friends.
Visitation will be Saturday, October 26, at 10 a.m. with services at 11:00 a.m. at Brockington Road Church of the Nazarene, 9860 Brockington Road, Sherwood. To share a memory of Kennedi with her family visit www.griffinleggettresthills.com.
Published October 25, 2019
OBITUARY SUBMITTED BY:
Griffin Leggett — Rest Hills
7724 Landers Road, North Little Rock, AR
Phone: 501-835-3515
http://www.griffinleggettresthills.com/