Robert James "Jim" Wilson
of Little Rock, AR, 1949 - 2019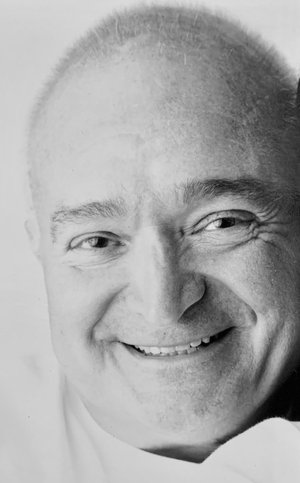 After a long battle for his health, Robert James "Jim" Wilson died Thursday, October 24, 2019. Jim was raised in Little Rock and attended Centennial Elementary, Forest Heights Junior High, and Hall High, class of 1967, where he played clarinet for the school's marching band. Jim graduated from Tulane University master's degree in architecture. His eye for design and structure remained a guiding passion for his life.
Jim always loved telling people that he was one of the last four people in Arkansas to be drafted for Vietnam. By the time he received his notification, the US was withdrawing military forces, so he served in the Army Reserve Unit, 189th Brigade.
After college, Jim worked for the Cromwell Firm as an architect. Later, his grandfather and father recruited him to work for the family business, Little Rock Road Machinery Company. Jim was a terrific salesperson and specialized in designing sand and gravel operations as well as crushed stone. He was known as one of the industry's best in the field. After Little Rock Road closed,
Jim spent a weekend going through the Yellow Pages looking for inspiration on what new type of business might interest him. In the end, he wrote down one name, an awning company. Jim bought Maple Leaf Canvas and started on his third career. The business was a natural fit and combined his creativity and design along with his desire to own his own company. During his tenure with the company, he won seven international design awards. He was a board member of the Southwest Regional Conference of the Industrial Fabric Association International (IFAI).As a local business owner, he was a member of Little Rock Executives Association where he made many friends.
Jim was also a man of great faith. He attended Asbury United Methodist Church for his entire life. He was a long-term member of the Camp Tanako board of directors. During his time in the leadership of Tanako, Jim led the camp through a complete renovation. He was thrilled when they named one of the cabins after him, honoring his faith, work, and commitment.
When our "Bubba" wasn't zipping through the streets of Little Rock or taking a leisure drive in his yellow 1950s Nash Metropolitan, he was caring for his children or running his business. He remained a close son to his father, kept his mother happy with his tomato aspic at every family gathering, and made his brothers and sisters laugh with his wit and charm over his legendary cheese dip. His children were always on his mind, and he loved them both dearly.
Jim was preceded in death by his parents, Bob and Nell Wilson, and loving sister, Lynn Wilson. Jim is survived by his daughter, Parke Hogan, and son, Brendan Wilson. In addition, Jim happily spent the last few years of his life as "Pops" to his precious grandson, Easton Hogan. His surviving brothers and sisters include, Mary Allison (John), Pattye Lassiter (Jack), Louis Wilson (Jolene). His many nieces and nephews include Amy Allison, J. Wilson Allison, Thomas Cole, Robert Cole, Ellie Lassiter, April Lassiter, Jewell Wilson, and Louis A. Wilson.
A small memorial service will be held in the Wilson Chapel at Asbury Methodist Church. Jim will be interred in the Asbury Columbarium. In lieu of flowers, memorials in Jim's honor can be made to Asbury Methodist Church, 1700 Napa Valley Dr., Little Rock, 72212. Please sign the guest book at www.ruebelfuneralhome.com.
Published October 25, 2019
OBITUARY SUBMITTED BY:
Ruebel Funeral Home
6313 West Markham Street, Little Rock, AR
Phone: 501-666-0123
http://www.ruebelfuneralhome.com