Jennifer Lee Sowa
Cabot, AR, 1979 - 2019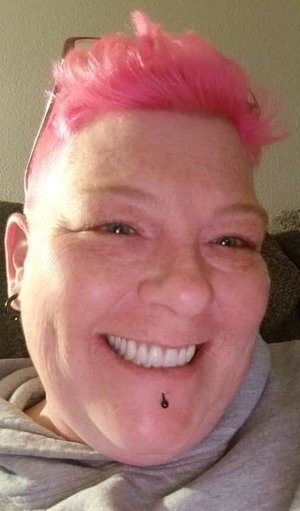 Jennifer Lee Sowa, 40, of Cabot, passed away unexpectedly October 24, 2019 and went to be with our Lord and Savior. She was born February 13, 1979 in Denver, Colorado. Jennifer grew up in Byers, Colorado and graduated from Aurora Central High School in 1997. She met her Daddy, Billy Green, when she was 10 years old and had a very strong bond with him. Jennifer became a disabled veteran after fourteen years of proudly serving her country in both the Army and Navy. She moved to Arkansas to be close to her mother and lived there with her son for thirteen years. Jennifer's biggest achievement was her children. She loved all of them unconditionally. In the past, Jennifer attended First Pentecostal Church of North Little Rock and Open Door Community Church.
She enjoyed making videos to showcase her Younique product line. Jennifer was a LGBTQ activist and was passionate about equality awareness. She was a ray of sunshine with a very contagious laugh, and was always the life of the party. Jennifer was a very giving person, donating to children in need at Christmas time; a loving and devoted daughter, her mother was her best friend; funny, quick-witted with a comeback line, sarcastic and a comedian. Music fueled her and she loved rainbows, unicorns and the color pink for Breast Cancer Awareness. Jennifer was the middle sister and was very close and protective of her younger sister. Jennifer was preceded in death by Nana, Joan Sowa; Aunt Renee and Uncle David Green and Maureen Megann Sowa.
Survivors include her Mommy and Daddy, Billy and Darla Green; daughter, Skylee Hogan (Tyler); sons, Jesse Sowa and Denver; sisters, Clara Courtright (Aaron) and LeAnn Johnson (Richard); brother, Seamus Sowa (Caroline); biological father, Robert Sowa; Pappy, Robert Sowa, Sr.; four nieces and four nephews; five cousins, three aunts, five uncles and many friends.
Funeral services will be 11 a.m., Thursday, October 31, 2019 at Moore's Cabot Funeral Home with Pastor Randy Eddy-McCain officiating. Interment will be 1 p.m. at Arkansas State Veterans Cemetery. Visitation will be one hour prior to the service. Arrangements by Moore's Cabot Funeral Home, 501-843-5816. Please sign our online guestbook at www.moorescabotfuneralhome.com.
Published October 29, 2019
OBITUARY SUBMITTED BY:
Moore's Cabot Funeral Home
700 North 2nd Street, P.O. Box 1305, Cabot, AR
Phone: 501-843-5816
http://www.moorescabotfuneralhome.com