Terrell "Terry" Lee Toney
Cabot, AR, 1969 - 2019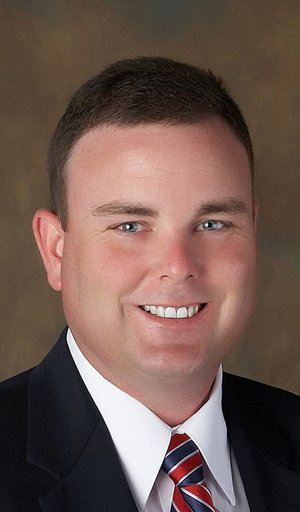 Terrell "Terry" Lee Toney, 50, of Cabot passed away on October 25, 2019. He was born on July 22, 1969 in Jacksonville, Arkansas to Howard Vance Toney Sr. and Carolyn Gordon Toney.
He was a loving husband, father and friend to all that knew him. He was an avid Razorback fan and season ticket holder for over 10 years. He loved coaching his sons and many others throughout the years in Jacksonville Little League Baseball. He was a member of First Baptist Church of Jacksonville and the President of Whit Davis Lumber Plus. He was on the Board of Directors for First Arkansas Bank and Trust. He was on the Bill Lee Roundtable Group, National Accounts Committee with LBM Advantage, the Arkansas Pool Group, and on the Board for the Jacksonville Boys and Girls Club and on the board for Jacksonville Youth Baseball. He was a past Secretary of the Cabot Home Builders Association. He was an Arkansas Business 40 under 40 selectee in 2008. He loved to spend time in "therapy" mowing his lawn.
He was preceded in death by his grandparents Tom and Nora Gordon and Vernon and Ruby Toney as well as several aunts and uncles.
Terry leaves behind his loving wife of 28 years, Dena Toney; his children Tyler and Trent Toney; his parents Howard and Carolyn Toney; his in-laws Col. (ret.) James and Kay Baker; siblings Howard Toney, Jr. and Edward Toney; brother-in-law Richard Baker; nieces and nephews Sarah, Patrick, Jarod and Jacob Toney, William, Wesley and Wyatt Baker; his Whit Davis family; as well as many extended friends and family.
Visitation will be held on Wednesday, October 30, 2019 from 6 until 8 p.m. at First Baptist Church, 401 North First Street, Jacksonville, Arkansas. Funeral service will be on Thursday, October 31, 2019 at 10 a.m. at First Baptist Church in Jacksonville.
The family requests any donations be made in his honor to the Jacksonville Friends of the Animals, www.jacksonvillefriendsoftheanimals.org.
Arrangements have been entrusted to A Natural State Funeral Service, 2620 West Main Street, Jacksonville, Arkansas. 501-982-3400. www.anaturalstatefuneralservice.com.
Published October 29, 2019
OBITUARY SUBMITTED BY:
A Natural State Funeral Service
2620 West Main Street , Jacksonville, AR
E-mail: anaturalstatefuneralservice@gmail.com
Phone: 501-982-3400