Thelma Marshall Gaston
of Little Rock, AR, 1936 - 2019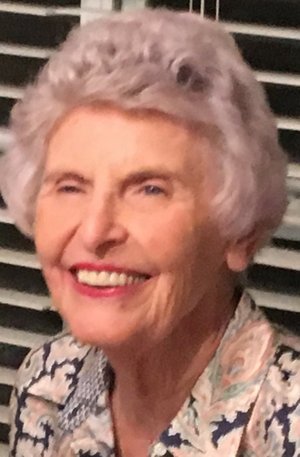 Thelma Marshall Gaston of Little Rock, Ark. passed away on Monday, October 28th, her 83rd birthday. Thelma was born in 1936 in Meridian, Miss. and graduated from Meridian High School in 1954. Afterwards, she attended Mississippi College for Women before transferring to the University of Alabama in Tuscaloosa from which she graduated in 1958 with a degree in education, a passion that stayed with her the rest of her life, only second to the first passion of her life, Bert Gaston, her husband of 61 years, whom she met while at Alabama.
Thelma was an active member of Zeta Tau Alpha Sorority while in college and later as an alumnus. She was an active member of Parkway Place Baptist Church and the Fellowship-Victory Sunday School class. Thelma maintained lifelong friendships, including a close group of childhood friends that called themselves the Destin Darlings, aptly named after their annual gathering spot.
Thelma was a friend to all, always a willing volunteer and ready with a helping hand and a kind word. Her humble demeanor was a beautiful façade for her easy laugh, kind smile and remarkable intelligence. She was strong in her Christian faith. Thelma was a loving wife, mother, grandmother, sister, aunt, and friend. Give Thelma five minutes and she was a stranger to none.
Her parents, Thelma and Jack Marshall, predecease Thelma. She is survived by her husband, Bert Gaston; sons Al (Barbara), Jack (Misty) and Jim (Kim) Gaston and her daughter Daphne Wassamire (Charlie); grandchildren, Barclay Gaston (Caroline), Lindley Gaston, Sam Treadway, Abby Treadway, Tyler Gaston, Leslie Gaston, John Gaston, and Grey Gaston; a sister, Patsy Corey; and many nieces, nephews and cousins.
A visitation will be held at Roller-Chenal Funeral Home, 13801 Chenal Parkway, Little Rock, AR 72211 in the Garden Room on Wednesday October 30th from 6 p.m. until 8 p.m. A celebration of life service will be held at Parkway Place Baptist Church, 300 Parkway Place, Little Rock, Ark. 72211 at 11 a.m. on October 31st followed by a meal provided by Thelma's church family. Please share your memories of Thelma at www.rollerfuneralhomes.com/chenal.
Published October 29, 2019
OBITUARY SUBMITTED BY:
Roller-Chenal Funeral Home
13801 Chenal Parkway, Little Rock, AR
Phone: 501-224-8300
http://www.rollerfuneralhomes.com/chenal