Clyde LaDoyle Hiatt
Fayetteville, AR, 1935 - 2019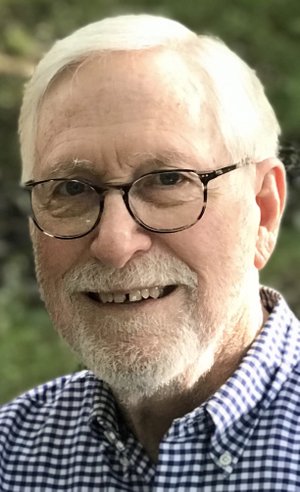 Clyde LaDoyte Hiatt, 83, of Fayetteville, Ark., loving father and doting Granddad, passed away peacefully on Monday, October 28, 2019 in Fayetteville, Arkansas.
Clyde, better known as Pidgie to his friends, was born in Charleston, Arkansas on November 28, 1935 to H. Clyde Hiatt and Eula Yearton Hiatt. His parents and his siblings Paul Hiatt, Lucille Hiatt Phillips, and Bill Hiatt preceded him in death. Clyde is survived by his bride of 61 years, Loretta Barnard Hiatt of Fayetteville; one son, Clyde L. Hiatt, II "Lad" (Dana) of Goshen, Afk.; one daughter, Lorrie Hiatt Hall (Doug) of Littleton, Colo.; five grandchildren, Logan (Taylor) Hiatt, Chandler Hiatt, Madison Hiatt, Navy Hall, and Zoe Hall. Two brothers, Joe Hiatt and Don Hiatt both of Charleston, and several nieces and nephews, also survive him.
Clyde was the Executive Vice President of American State Bank for 30 years. He is credited with opening a branch location in Altus, Arkansas which he ran until he opened a real estate division for the bank. Upon his retirement from American State Bank, Clyde moved to Fayetteville, Ark. with his family to open his own ERA Real Estate office. Clyde also started Heritage Real Estate School, which highlighted his lifelong passion for teaching and learning.
During his years at the bank, Clyde was an active member of the Charleston Jaycees. He was President of the Board of Directors for Franklin County Learning Center. During his tenure, the school raised money to build their own facility.
Clyde was an entrepreneur with a love for planes and classic automobiles. For a time during the late 1980's, he owned an ultralight aircraft manufacturing facility in northern Ozark. Over the years, he enjoyed tinkering and building aircraft such as hang gliders and a gyrocopter. In his retirement years, Clyde and Loretta enjoyed traveling with their fifth wheel travel trailer. As he brought his traveling to a close, they bought a 1956 T-Bird that Clyde worked on daily. He kept the car in excellent condition and enjoying taking it to local car shows where he won numerous awards.
Memorials: The family respectfully request in lieu of flowers, memorial donations be made for research to cure Parkinson's. Donations can be made to ParkinsonHope.org.
Graveside services will be held on Saturday, 10 a.m., at Oak Cemetery, 1401 S. Greenwood Ave., Fort Smith under the direction of Nelson Berna Funeral Home, Fayetteville, Ark. Pallbearers will be Lad Hiatt, Chandler Hiatt, Doug Hall, Zoe Hall, Clay Hiatt, and Kenneth Leding. Honorary Pallbearers will be Logan Hiatt, Navy Hall, and Madison Hiatt. To sign the guestbook, please visit www.nelsonberna.com.
Published October 30, 2019
OBITUARY SUBMITTED BY:
Nelson-Berna Funeral Home and Crematory
4520 North Crossover Road, P.O. Box 8982, Fayetteville, AR
Phone: 479-521-5000
http://www.nelsonberna.com