Dolores Ann Miller
Fayetteville, AR, 1941 - 2019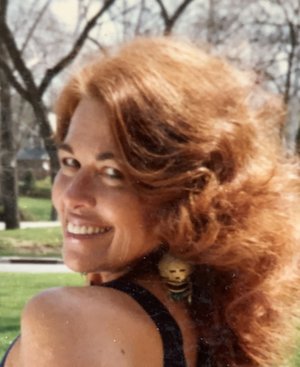 Dolores Ann Miller was born on June 20th, 1941 to Ruth Fowler and Troy Miller in Rogers, Arkansas. As soon as she was able, she swapped the "E" for an "O" in an effort to emulate Dolores Del Ray, the burlesque bombshell of the 50's.
Dolores lived her life on her own terms, in a manner some may call reckless, but really full of excitement, adventure, and sometimes a little trouble. She loved to travel and when faced with boredom or life's downfalls, she loved to hop on a plane and start over, sometimes even with a new name.
She owned clothing stores in Santa Fe, N.M. and Lowell, Ark. and could sell anything to anyone because she truly cared and wanted everyone to see and feel their own beauty. Once settling in Fayetteville, she worked for years at Cheap Thrills where people would come in and immediately feel special, loved, and better about themselves because of her kindness and glow.
Dolores loved love. She played matchmaker to many, once even setting a girlfriend up with Elvis Presley and waiting outside the room for the juicy details the next morning. In the last few years of her life, she would ask bank tellers, lottery ticket sellers, or even anyone she came in contact with "Had any good flirtations lately?" with a twinkle in her eye.
She met her great love, Samuel Lloyd Marley, at a birthday party when she was 12. Life happened and they went separate ways, but they never forgot each other. They reunited 25 years later and were everything to each other until Sammy died on October 12th. With her sweetheart gone, she couldn't stand to go on without him and chose to end her life just 11 days later on October 23rd saying "I've always loved to travel and this is my last trip."
In the last weeks of her life, she would ask friends "Do you think I'm peculiar?" And yes, she was peculiar in the best possible way. Her giant smile radiated and made everyone around her shine brighter. The way she addressed everyone as "sweetheart" instantly charmed. She leaves behind so many whom she loved and who love her still and may find themselves asking "What would Dolores do?"
No services will be held at this time. In lieu of flowers, buy yourself a lottery ticket and tell someone you love them. Online condolences may be made to www.memorialfhspringdale.com.
Published October 30, 2019