Erwin Lee Davis
Fayetteville, AR, 1945 - 2019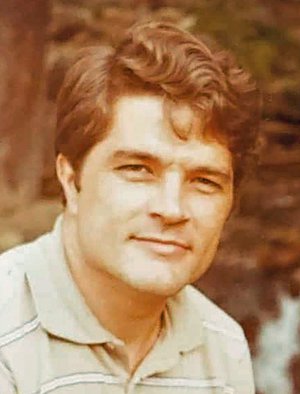 Erwin Lee Davis, 74, of Fayetteville, passed away Monday, October 28, 2019 in Fayetteville. He was born May 11, 1945 in Conway, Ark. to Thomas and Valta Shock Davis.
He was preceded in death by his parents; a daughter, Monica Leigh Davis; and a sister, Carol Jean Williams. Erwin was an attorney practicing law for 48 years. He was also a business law instructor at the University of Arkansas. He enjoyed deer hunting, camping with family and friends, traveling and was an avid reader. Erwin adored his family and was a friend to everyone.
He is survived by his children, Lara Mae Mattox of Tulsa, Okla., Amanda Suzanne Davis of Fayetteville, Benjamin Lee Davis and wife, LeeAnn of Little Rock, Matthew Thomas Davis and wife, Courtney of Farmington, Rachel Elizabeth Lee of Alexandria, Va. and Kerwin Mikhail Davis of Fayetteville; a brother, Lyle Edward Davis of Haskell, Okla.; eight grandchildren, Banyan Eugene White, Wesley Garrett Mattox, William Aspen Davis, Jackson Kunishi Davis, Julianna Lee Mattox, Logan Blane Davis, Eden Monroe Davis and Wyatt Lee Davis.
The family will receive friends from 5-7 p.m. Friday, November 1, 2019 at Beard's Chapel. Funeral services will be 10 a.m. Saturday, November 2, 2019 at Beard's Chapel. Interment will follow at 4 p.m. in Heffington Cemetery in Enola, Ark. Condolences at www.beardsfuneralchapel.com.
Published October 30, 2019
OBITUARY SUBMITTED BY:
Beards Funeral Chapel
855 S. Happy Hollow Road, Fayetteville, AR
Phone: 479-521-8551
http://www.beardsfuneralchapel.com