Vivian S. Howard
Pine Bluff, AR, 1926 - 2019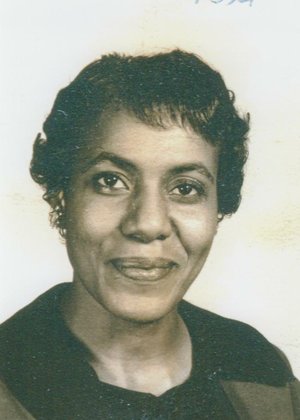 Vivian S. Howard, 93, of Pine Bluff, passed on October 20, 2019 at Jefferson Regional Medical Center. Born Vivian Lee Smith, May 20, 1926 in River Rouge, Michigan to Albert Alexander Smith (Arkansas) and Sarah Evelyn Wright Smith (South Carolina). She graduated co-valedictorian with Corliss Howard (deceased), for whom her younger sister is named, from Walter's Institute (AME) boarding school in Lexa, Arkansas.
After high school graduation she worked as a Clerk Typist for the United States Treasury Department in Washington, D.C. She was married to George Howard, Jr., the late United States District Judge for the Eastern District of Arkansas over 60 years, and also graduated with a degree in Elementary Education from AM&N College. She was a member of New Town Missionary Baptist Church, Alpha Kappa Alpha Sorority, Links International, Social and Arts Club, and Cosmetology Club. She served as a board member at the Southeast AR Mental Health Center for over 30 years.
In addition to her husband, she was predeceased by her parents, her brother Albert Smith, Jr. (Sue) of South Bend Indiana, her sister Georgia Lee Smith (South Carolina), granddaughter Jennifer Antee Howard (Pine Bluff). She is survived by her sister, Corliss Smith Brown (Ann Arbor, Michigan), one son, George Howard, III (Veter), and three daughters, Ms. Sarah Howard Jenkins, Ms. Risie Howard, and Dr. Alycia Smith-Howard Timmis (Mark); grandchildren, Raphael Phillips (Teresa) of Oklahoma, Elizabeth Jenkins (California), George Howard, IV (Aisha) of Florida, Jillian Howard of Atlanta, Miles Timmis (Warwick, England); great-grandchildren, Avery Howard, George Howard V, Kalen, Logan and Lauren Phillips; nieces and nephews: Rita Gousman and Karl Smith (Indiana), Corlette, George and Lauretha Brown-Ward (Michigan); McClora and Toni Howard (of Pine Bluff) and a host of cousins.
Visitation: Brown Funeral Home, 5 p.m. to 7:30 p.m., November 1, 2019. Funeral Service: New Town Missionary Baptist Church, 10 a.m. November 2, 2019.
Published October 31, 2019