Wheeler Jefferson Hicks, Jr.
of Little Rock, AR, 1929 - 2019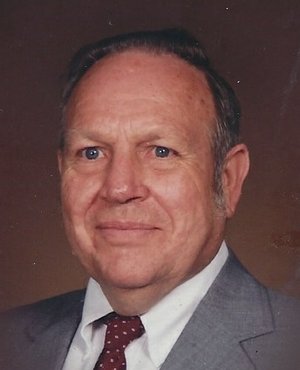 WHEELER JEFFERSON HICKS, JR., 90, of Little Rock, passed away August 29, 2019. He was born June 25, 1929 in Amarillo, Texas. He attended San Fernando High School and graduated from Malvern High School in 1947. After 43 years of service, he retired from AP&L (Entergy) as a senior electrical engineer. He was a member of the Army National Guard and the American Legion. He was the family genealogist and loved photography, coin collecting, reading, bird watching and traveling. He was a member of Immanuel Baptist Church since 1949. He was preceded in death by his parents, Jeff and Billye Hobbs Hicks, Sr. and his brother, William Leon Hicks. He is survived by his wife of 37 years, Rexene McQuague Hicks; son, James A. Hicks, daughter, Marisue Hicks Rowe, both of Jacksonville, and step-daughter, Angela Powell Vann (Parnell) of Magnolia; nine grandchildren, fifteen great-grandchildren; two nieces, Theresa Hicks Young and Vickey Hicks Lawrence; his beloved dog, Kinkey; and a host of other family and friends. Visitation will be Sunday, September 1 from 2-4 p.m., at Little Rock Funeral Home, 8801 Knoedl Ct. (NW corner I-630 and Barrow Rd.). Services will be Tuesday, September 3 at 11 a.m., at Immanuel Baptist Church Chapel, officiated by Bro. Phil Spigner. Interment will follow at Pinecrest Memorial Park in Alexander. Memorials may be made to the Humane Society of Pulaski County, the ASPCA, or to the Immanuel Baptist Church Building Fund. Arrangements by Little Rock Funeral Home, (501)224-2200. Mr. Hicks' online guestbook may be signed at www.littlerockfuneralhome.com.
Published September 1, 2019