John Edward Bindner III
Benton, AR, 1938 - 2019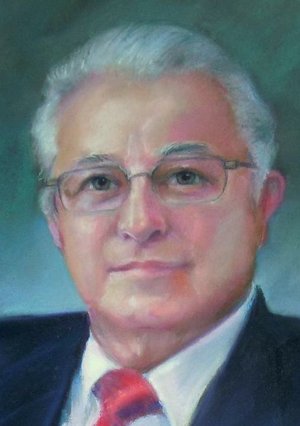 John Edward Bindner III, 81, of Benton, went to be with the Lord on Monday, September 2, 2019 with his family by his side. He passed away peacefully in his home with family. John was born in Louisville, Kentucky on April 24, 1938, to the late, John Edward Jr. and Lillie Opal Bindner. He was a loving husband and father. He proudly served in the Air Force at Little Rock Air Force Base. He worked for Arkansas Bolt Company for 42 years, starting as their first salesman and ending his tenure as the company's President. John loved spending time with his family, going to the Senior Center, and ballroom dancing with his wife, Gloria, where he met a lot of good friends.
He was preceded in death by his parents; sister, Etta Rae Sayles and son, Wendell Speights III. John is survived by his loving wife of 32 years, Gloria; four, daughters, Dena Mercer, Pam Robideaux (Wendell), Lynn Coursey (Doug) and Windy Cox (Billy); brothers, Allen (Judy), Doug (Kathy), Dean (Jackie), David and Joe Bindner (Linda); sisters, Lillian Kramer, Jean Drury (Adam), Mary Roggenkamp (Alvin), Marilyn Henry (John), Carolyn Nicolas (Jim), Linda Hare (Norman) and Theresa Bindner; 12 grandchildren and 15 great-grandchildren.
A memorial service will be held on Saturday, September 7, 2019 at 1 p.m. at Dial and Dudley Funeral Home on Highway 5 in Bryant. Stan May from Family Farm will be officiating. To sign John's online guest book visit www.dialanddudleyfuneralhome.com.
Published September 4, 2019