John Leslie Evitts, III
Fort Smith, AR, 1959 - 2019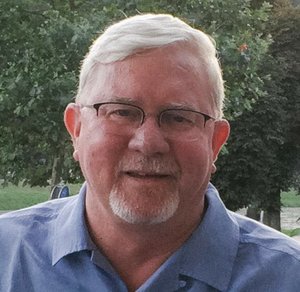 John Leslie Evitts, III, 60, passed away on Sunday, September 1, 2019. He was born in Little Rock, Arkansas on March 16, 1959, the son of Judge John Leslie Evitts, II and Gwendolynne Trout Webb.
Les attended Benton Public Schools and received his Bachelor's degree from the University of Arkansas where he was a Sigma Nu. After working in the oil business for a few years, he returned to the University where he received his Juris Doctorate degree. Les was a partner at Hardin, Jesson & Terry, PLC. Les was a member of both the Sebastian County Bar Association and the Arkansas Bar Association. He was also a past Board member at Hardscrabble Country Club and was the President of the Board for the Stonebridge Property Owners Association for 13 years.
Les was a devoted husband, a loving son, a wonderful father and grandfather, a loyal friend and an avid golfer enjoying several trips to Scotland with his golf buddies. Les loved to travel and made several trips to Europe with Janie.
Les is survived by his loving wife of 29 years, Janie Thomson Evitts, his daughter Laura and her husband Nate Jensen and their sons Parker and Hayes Jensen of Portland, Ore. He is also survived by his sister-in-law Terri and her husband Greg Shanks of Kingwood, Texas, as well as their two sons Matt Shanks of Leander, Texas and Brad Shanks of Carrollton, Texas.
A memorial service will be held on Friday, September 6, 2019, at 2 p.m. in the sanctuary at First United Methodist Church in Fort Smith. Private burial will be in Roselawn Cemetery. Services are entrusted to Edwards Funeral Home.
Memorial contributions may be made to the Good Samaritan Clinic or to the charity of donor's choice. Online condolences may be sent to www.edwardsfuneralhome.com.
Published September 4, 2019