John Edward Martfeld
Lowell, AR, 1941 - 2019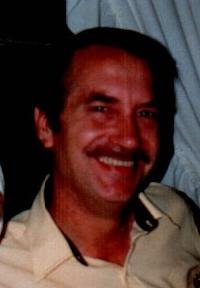 John Edward Martfeld of Lowell passed away on Monday, August 26, 2019 at 8:26 p.m. in his home. John was born on November 9, 1941 to Bill and Merle Martfeld, and hopefully has now been taken up to the Lord. Born in Bridgeport, Neb., at three years old John got out of there as fast as he could and moved to Northwest Arkansas with his parents, where he spent the remainder of his life. John was a member of the St. Vincent de Paul Catholic Church for over 70 years. At the age of 17 he helped the church organize its first Catholic Youth Organization, of which his children were later members. He was also a charter member of the Knights of Columbus at the church.
In 1964 John married his wife, Roseann. Later, in 1975, John and Roseann bought a little drive-in restaurant together and the built the Prairie Creek Hickory House into one of the most prosperous restaurants in Northwest Arkansas. Over their 26 years of ownership, they had the privilege of serving three U.S. Presidents and numerous notables from politics and entertainment. After selling the Hickory House in 2001, John went into real estate sales and then retired in 2012. During the past six years, he had the pleasure of driving a school bus and enjoyed this time and his interaction with children. John loved fishing, canoeing, and gardening. He and Roseann also enjoyed traveling to various countries over the years.
John is survived by his wife, Roseann, his three children, and four grandchildren: Kimberly and Thor Larsen and daughters Kristin and Taylor; Shannon and Wally Samples; and John and Cathy Martfeld and their sons, Connor and Colton. He is also survived by six siblings and their families: Joyce and Don Barthman; Barbara and Monte Bell; Tom and Ronna Martfeld; Joe and Tess Martfeld; Jim and Judy Martfeld; and Chris and Sara Martfeld.
A memorial mass will be held at 11 a.m. on Friday, September 6 at St. Vincent de Paul Catholic Church. Burial will follow in St. Vincent's Cemetery. In lieu of flowers, the family requests memorials be made to St. Jude Children's Research Hospital at stjude.org/donate, and to Circle of Life Hospice at nwacircleoflife.com/donatesupport/. Arrangements are by Rollins Funeral Home of Rogers. Online condolences may be made www.RollinsFuneral.com.
Published September 4, 2019
OBITUARY SUBMITTED BY:
Rollins Funeral Home
1401 W. Hudson Rd, Rogers, AR
Phone: 479-631-6617