Effie Beatrice Magee
Pine Bluff, AR, 1924 - 2019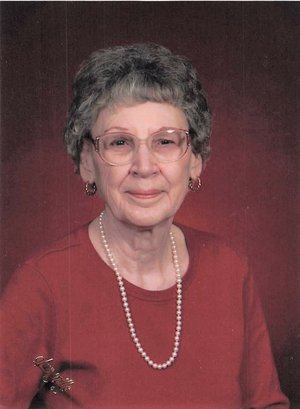 Effie Beatrice (Bea) Buchanan Magee, 95, a long-time resident of Pine Bluff, died September 14, 2019. Bea was born March 23, 1924, in Crossett, Ark., the daughter of the late Demarcus S. Horton and Hessie Bailey Horton. She grew up and received her education in Southeast Arkansas and married the late Nelson Harris Buchanan, Sr., in Pine Bluff, on June 24, 1944. She married Grady G. Magee, in Pine Bluff, Ark., on January 3, 1978.
She was preceded in death by both of her husbands; her daughter, Linda Buchanan Douthit, of Russellville: two sisters, Lucille Royal, of Sheridan and Evelyn Blalock, of Oroville, Calif.; four brothers, Albert S. Horton, Marlin N. Horton, Charles E. Horton, and Robert L. Horton, all of Oroville, Calif. She is survived by three sons, Nelson H. Buchanan of Pine Bluff, Frank D. Buchanan of Fayetteville, Ark., and Henry Henry H. Buchanan, of Austin, Texas; step-son, David Magee of Little Rock; and step-daughter, Kelly Magee Lewis, of Weaverville, N.C.; nine grandchildren, 12 great-grandchildren, and one great-great-grandchild.
She retired as a secretary at the Pine Bluff Arsenal and was a faithful member of Central Presbyterian Church. She served as an Elder on the Session, the governing body of the church and was a member of the Worship and Music Committee.
Bea was a self-sufficient, hard working individual with many talents. She was an excellent cook, baked marvelous pies and cakes and occasionally catered weddings. She was a gifted seamstress and enjoyed needle point and cross-stitch. She also enjoyed gardening and volunteering at the church. She loved to travel and was able to visit all fifty states, Canada and Europe with her late husband Grady.
Bea was deeply devoted to her church and family. Throughout the years, she showered them with unwavering love and support. Her pure heart and sweet soul made her a tremendously special person. She will be deeply missed by all who knew her.
Services will be held in the chapel at Ralph Robinson & Son, Wednesday, September 18, 2019, at 11 a.m. with the Celebrant, Marty Shell, officiating. Visitation will be one hour prior, at 10 a.m. The family requests that memorials be made to Central Presbyterian Church, 6300 Trinity Drive, Pine Bluff, Ark. 71603.
Published September 18, 2019
OBITUARY SUBMITTED BY:
Ralph Robinson & Son
807 South Cherry Street, P.O. Box 5254, Pine Bluff, AR
Phone: 870-534-3131