John Marshall Gaston
Ponte Vedra, FL, 1941 - 2019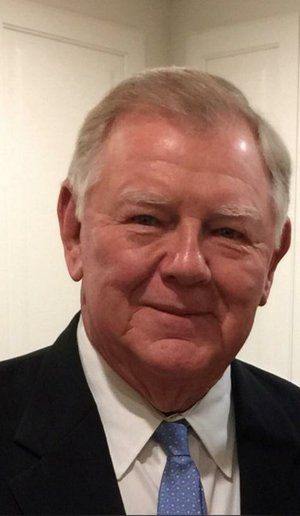 John Marshall Gaston was called to Heaven on Thursday, September 12th, 2019 at his home in Ponte Vedra, Fla. with his wife, Anne Gaston at his side. He was 77 years of age and lived his life as a believer of Christ. He was the fourth child born to Elmer Word and Jeroline Gaston on December 8th, 1941 in El Dorado, Arkansas. John was educated in the El Dorado public school system and was an outstanding football player there. He attended the University of Arkansas and Southern Arkansas University on football scholarships. He achieved his undergraduate degree at SAU. While at SAU, John started the college golf team that still exists today. He served honorably in the Army National Guard. Johnny spent 30 years officiating football in the Southland, SWC, and SEC Football Conferences. He coached the Oak Hall HS Golf Team in Gainesville, FL for over a decade. John loved the game of golf. Many of his favorite memories were made with his friends & family on the golf course.
John is survived by his wife Anne Gaston, his three children Brad Gaston, Jennifer Gaston and her husband Matt Curry, Christopher Gaston and his wife Katy Gaston and her son Gage, his two grandchildren, Evan and Lillie Gaston, a brother, Jim Gaston and his wife Gwen Gaston, two sisters, Jeroline Gunnels and her husband Don Gunnels, Mary Wells and her husband Al Wells, and ten nieces and nephews. Also is surviving is the mother of John's children, Charmaine Caldwell. Kathy Sheffey and her son Dan Sheffey.
A private memorial service is planned for late October in Central Arkansas. Memorials may be made to the Boy's & Girl's Club of El Dorado, Ark., 1401 E. Center St., El Dorado, Ark. 71730. (870) 881-9918 www.donate.bgca.org. More details on John's life can be found at www.DignityMemorial.com.
Published September 18, 2019