Letha Belknap Mills
of North Little Rock, AR, 1939 - 2019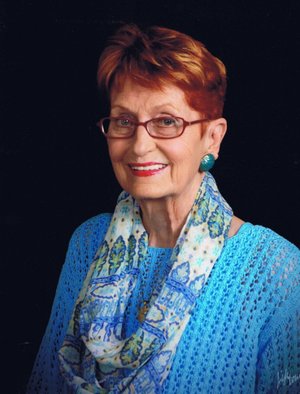 Letha Belknap Mills, 79, passed at her home in North Little Rock on September 12, 2019. Letha was born at a boardinghouse in Breckenridge, Texas on November 14, 1939 to Lora and Melvin Belknap.
Letha is survived by her two sons: Charles Lofton Mills and his wife Joanne Jacobson Mills of Denton, Texas and Singapore; and Eric Robert Mills and his wife Anne Smith Mills of North Little Rock; five grandchildren: Charles Michael Mills, Emily Mills Murray, Sara Anne Mills, Zachary Oscar Guzman, and Sasha Genevieve Guzman. Letha is preceded in death by her mother, her father, her brother Dr. Melvin "Lanny" Belknap, and her beloved husband of more than 51 years Charles Naylor Mills.
She graduated from North Little Rock High School in 1958 and Ouachita Baptist University in 1962 with a degree in Vocal Music. She then attended graduate school at North Texas State University. Throughout high school and college, she was an active member of the student body known for her lovely singing voice and remarkable performances. While attending Ouachita Baptist, Letha was named to Who's Who in America for her wide-ranging achievements and leadership in the music department.
Following college, Letha began teaching music at the elementary school in Augusta, Arkansas. The principal of the school took note of the new young teacher and thought of her own single son, Charlie Mills. It was not long before Letha and Charlie met and within weeks she proposed. They married on July 19, 1964 in North Little Rock.
Only a few years after their marriage, Letha and Charlie left the comforts of home in Augusta with their young son Charles to live in the Turks and Caicos Islands and the Bahamas. Those years living abroad produced many wonderful memories for Letha, which she recalled and wrote about throughout her life. In 1969, she moved back to the states for the birth of her second son, Eric. While living in Fort Worth, Texas, Letha worked as a professional singer. Later, in Greenville, Mississippi Letha returned to teaching music. Her years at Our Lady of Lourdes School were some of the most rewarding in her professional career. Beloved by the Sisters and students, Letha composed and staged numerous original musicals for the school and First Baptist Church. She touched many lives with her teaching, which was a point of pride throughout her life.
After moving to Little Rock in 1983, Letha continued teaching music in the Redfield and Little Rock School Districts. A few years later, she left teaching and began her own business as a freelance writer. For more than two decades she wrote for local, regional, and national publications. Notable among her celebrity interviews were Burt Reynolds, Mary Steenburgen, Gene Roddenberry, and Jerry Van Dyke among many others. Some of her most fulfilling and challenging work was investigating cold cases for AY Magazine.
Letha loved her sons (her "boys"), her dogs JoJo and Carla (her "girls"), and her five amazing grandchildren, among her other family. She was lucky enough to marry the only man she ever loved. She deeply mourned his passing in recent years and greatly missed his partnership. But her faith in God gave her comfort in knowing that she would one day rejoin him; she has and is at peace.
A memorial service will be held at her amazing church home: Park Hill Christian Church, 4400 J.F.K Boulevard, North Little Rock, Ark. 72116, on Thursday September 19, 2019 at 4 p.m. In lieu of flowers, donations may be made to the Park Hill Christian Church Food Panty http://parkhillchristian.org/park-hill-christian-church-food-pantry/ or Alzheimer's Foundation of America www.alzfdn.org. Online guest registry at www.SmithFamilyCares.com.
Published September 18, 2019
OBITUARY SUBMITTED BY:
North Little Rock Funeral Home
1921 Main St, North Little Rock, AR
E-mail: mail@nlrfh.com
Phone: 501-758-1170