Charles Dale Johnson
Plainview, AR, 1952 - 2019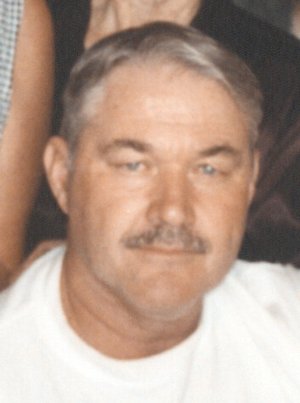 Charles Dale Johnson, 67 of Plainview, Ark. passed to his Heavenly home on Thursday, September 19, 2019. Charles was born June 4, 1952 in Bakersfield, Calif. to the late Charles Daniel Johnson and Velma (Weaver) Hale-Richey. Charles was a hard worker and served in the United States Air Force. He was retired from Kinder-Morgan, Falcon Jet and the United States Army National Guard.
An avid hunter and fisherman, Charles loved the outdoors. He loved his children and grandchildren dearly and loved spending quality time with each and every one of them. Charles loved to hunt and fish with Brayden and talk mechanics over breakfast before visiting flea markets with Braxton. He loved going to Lexie's gymnastic meets and the trips with her to IHOP. He loved to play games with Jace and calling him for advice on the next toy he may need.
Charles was preceded in death by his parents and a brother, Troy Johnson. He is survived by two loving children, Krishelle Wells and husband Clayton of Benton, Ark. and Brandon Johnson and wife Jennifer of Bryant, Ark., his precious grandchildren, Brayden, Braxton and Jace Johnson and Lexie, Brandon and Natalie Wells, three siblings, Gale Bryant of Booneville, Ark., Jimmy Johnson of Blue Mountain, Ark. and Dede Cobarruvias of Springville, Calif.
Graveside services by Ashby Funeral Home will be 10 a.m. Friday at Arkansas Veteran's Cemetery in North Little Rock, Arkansas with Pastor Benjamin Best officiating. Visitation will be 6 p.m. until 9 p.m. Wednesday at Ashby Funeral Home. On line guestbook at www.ashbyfuneralhome.com.
Published September 24, 2019
OBITUARY SUBMITTED BY:
Ashby Funeral Home
108 West Narroway, Benton, AR
Phone: 501-778-2544