Louis Knox White
El Dorado, AR, 1937 - 2019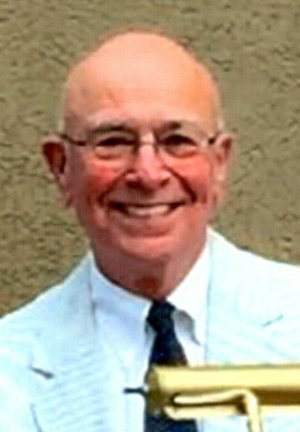 Louis Knox White, 82, died September 26, 2019. He is survived by his wife of 62 years, Juliet (Judie) Rhea White and a son, William Kent White of Houston, Texas. He also has three grandchildren, Kaigan Angela White of Los Angeles, Calif., McKennley Knox (Mick) White of Stillwater, Okla., and Ali Kyllingstad of Rogers, Ark. He is preceded in death by his parents and a daughter, Angela "Angie" Lynne White and a son, Louis "Lou" Knox White Jr.
Knox was born September 22, 1937 in Pulaski, Tennessee the son of Louis Korman White and Iris Kiningham White. Upon Graduation from Giles County High School in 1955, Knox attended Vanderbilt University where he graduated in 1958. Upon graduation, he went to work for Life and Casualty Insurance Company in Nashville, Tenn. Knox was eventually transferred to El Dorado where he was District Manager for Life and Casualty. He retired from the insurance business in 1986. Knox had many other business interests and served on the board of directors of First Financial Bank for many years.
Knox was first and foremost a Christian and was very active in his church, College Avenue Church of Christ. He was also dedicated to his community. If there was a group or committee that had a major impact on the improvement of El Dorado you be assured he was involved. Knox was instrumental in developing the El Dorado Promise that provides funds for a college education for anyone attending El Dorado Public Schools. A man dedicated to education, he also was involved in forming the El Dorado Education Foundation. While serving on the board of directors of the Share Foundation, Knox saw the need of a health and wellness facility in El Dorado. The Share Foundation ultimately built the multi-million dollar HealthWorks Facility. In 2015, the facility was renamed the "Knox White HealthWorks Facility." He headed the El Dorado Boys and Girls Club capital campaign in 1999 that raised funds to expand and renovate the Club. In 2009, Knox was inducted in the El Dorado Boys and Girls Club "Hall of Fame" for his long term support of the Club. As an avid football fan, he was a high school referee for 33 years and a college referee for 6 years. Knox also served on a multitude of additional boards and committees in the community and in his career field.
Knox was an athlete and adventurer and traveled the world extensively. During his travels he visited 106 countries. He ran in 82 marathons and in 2000, while in New Zealand running a marathon, he along with 28 other people, received an award for running a marathon on every continent. He canoed the Panama Canal and the Thames River. Knox also climbed mountains on every continent from Mount Kilimanjaro in Africa to Mount Elbrus in Russia.
Long-time friend Claiborne Deming said: "Many people are talkers, very few are doers, and even fewer are doers that make a difference. Knox White was in the last category."
A private family burial service will be held at Arlington Cemetery in El Dorado. Funeral services will be at College Avenue Church of Christ in El Dorado Monday, September 30, 2019 at 11 a.m. with a reception to follow at the church.
The family would like to thank caregivers Angela Manning and Herman Hill for their dedication and help. In lieu of flowers, donations can be made to the College Avenue Church of Christ or the El Dorado Boys and Girls Club. An online guest registry will be available at www.youngsfuneralhome.com.
Published September 28, 2019
OBITUARY SUBMITTED BY:
Young's Funeral Directors
508 Champagnolle Road, El Dorado, AR
Phone: 870-863-7121
http://www.youngsfuneralhome.com