Royce Floyd Johnson
Alexander, AR, 1938 - 2020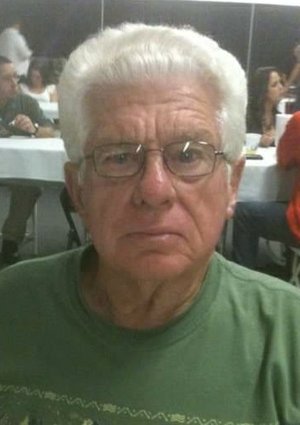 Royce Floyd Johnson, 81, of Alexander, passed away April 12, 2020. He was born September 20, 1938 in Hazen, AR, to Paul and Grace "Burnett" Johnson.
Royce graduated from Hazen High School in 1956. And later went to UA Monticello graduating with a degree in Engineering and P.E. After graduating he coached at Hazen High School and Hollywood Florida. Royce worked for Windsor Door for 22 years retiring and, then working for HH Robertson for 12 years and later retiring as well. He was owner of Johnson Quail Ranch in Alexander after retiring.
He is preceded in death by his parents; and one brother, Currie Johnson. He is survived by his wife, Freida Johnson; three sons, Kris (Angela) Johnson, Keith (Colleen) Johnson, and Kevin (Carol) Johnson; one sister, Paula (Ronnie) Hackelton; six grandchildren, Kyle (Natasha), K.C. (Lindsey), Steven (Mary), and Mark (Mikayla) Johnson, Holly (Scott) Gottlieb, and Karie (Josh) Shepard; two great- grandchildren, Paloma and Hattie Grace; and a host of nieces and nephews who loved him dearly.
A Private service is being held by the family and a memorial service at a later date. To sign the online guestbook go to www.pinecrestfh.com.
Published April 16, 2020