Betty Ann Harrell Dangeau
Wynne, AR, 1936 - 2020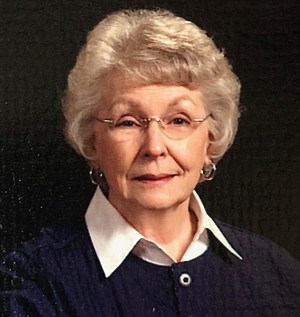 Betty Ann Dangeau, 84, of Wynne passed away Friday, July 31, 2020 at home with her family by her side. She was born on March 15, 1936 in the McElroy community of Cross County. She was the daughter of the late Jethro and Mary Ola Harrell of Wynne.
After graduating from Wynne High School in 1954, Betty spent a year at Hendrix College, then graduated with a BSE from the University of Mississippi in 1958. While at Ole Miss, she was a member of the Kappa Kappa Gamma Sorority. After teaching English for a year in Luxora, she met LeRoy Dangeau who was coaching at Wilson, Ark. They married on August 2, 1959 and had their only child, Jeff, in December of 1960. While teaching English in Wilson, Betty continued her education at the University of Arkansas where she received her MSE in counseling and subsequently became a counselor at Wilson High School. Upon moving to Wynne in 1964, Betty became a counselor at Wynne Jr. High School where she continued to influence many young lives with her kindness and love until her retirement.
Betty was a member of First United Methodist Church in Wynne and attended the Pairs and Spares Sunday School Class from 1964 until her death. A dedicated member, she served on many boards and committees and served as past-president of United Methodist Women. Also, she was a member of the P.E.O., AY chapter and served as past-president of the Friends of the Library where she was instrumental in raising funds for the Children's Wing of the library.
She is survived by her husband of just shy of 61 years, LeRoy Dangeau; son, Jeff Dangeau and wife, India, of Fayetteville; two grandchildren, Zach and Sarah Dangeau of Fayetteville; sister Mary Helen Dill and her husband, Frank, of San Rafael, California; brother Dr. Harry Harrell and his wife, Cathy, of Jonesboro; and many nieces and nephews. All loved her dearly.
A graveside service will be held Tuesday, August 4 at 11 a.m., at Cogbill Cemetery under the direction of Kernodle Funeral Home with Rev. Matt Carter and Dr. Glen Pettus officiating. In lieu of flowers, memorials can be made to First United Methodist Church of Wynne.
Published August 2, 2020