Arsenia Elizabeth Greene
Hot Springs, AR, 1937 - 2020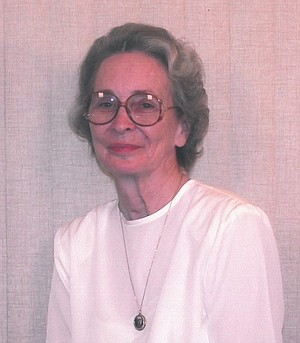 Arsenia Elizabeth Kirk Greene, 82, was born November 3, 1937, in Louisville, Miss. She departed this life on August 27, 2020, in Hot Springs, Ark., surrounded by loved ones. She was preceded in death by her parents, Olen Duel and Portia Mabel Kirk; and brothers, Olyn Henry and Jimmy Earl Kirk. Her sister, Armerita A. Kirk, and sister-in-law, Ella Kirk, still reside in Arizona.
After graduating from Elaine High School in 1955, she traveled to Tempe, Ariz., to visit family and then to California, where she enrolled in flight attendant school and earned her wings, In addition to modeling for Lane Bryant. In 1957, she married Gene T. Barham, with whom she had two children, Portia Elizabeth and Olen Gene. It was during this period she began her career in banking at, which would span more than 40 years and end with her retirement from, First National Bank of Hot Springs (FNB), where she worked for more than 30 years after her husband retired from the United States Navy, a 20-year veteran, in 1970, and the family relocated to the Valley of the Vapors.
The couple later divorced, and she married Hollis Green five years later in 1985, and moved to Alexander, Ark., all the while working at FNB in Hot Springs. After Hollis' death in 2003, she went to work at Home Depot in Benton where she remained until retiring and moving back to Hot Springs, next door to her son and his wife, Pam, where she remained until dying peacefully in her sleep.
She is survived by daughter, P.E. Heller (Barry); son, O.G. Barham (Pamela); grandchildren, Steven A. Nolen (Alicia), Patrick K. Nolen (Amber), Olen D. Barham (Amanda), and Nicholas T. Barham; great-grandchildren, Lain Nolen (Thalia), Cadence Nolen, Izabella Nolen, Brady Barham, and Camilla Barham; and great-great-granddaughter, Maya.
The family extends heartfelt gratitude to everyone who cared for or assisted with caring for our beloved matriarch, and a very special thank you to Allison Roberts, APRN, and staff of Family Medical Clinic; to nurse Ann McMullan and staff of Kindred Home Health; and to nurse Anita and nurse Becky and the other compassionate professionals with Dierkson Hospice. You are amazing!
Respectful of the dangers of social gatherings during the Covid-pandemic and honoring our loved one's final wishes, family and friends are invited to spend a bit of time remembering their loved one, their friend and (hopefully) to share some of those memories with our family. Memories, stories and tributes may be shared online at www.GrossFuneralHome.com
Published August 29, 2020
OBITUARY SUBMITTED BY:
Gross Funeral Home
120 Wrights St, Hot Springs, AR
Phone: 501-624-1244