C. Dennis Schick
of North Little rock, AR, 1937 - 2020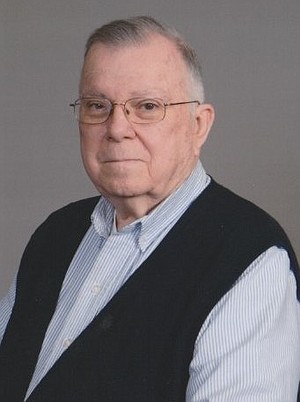 C. DENNIS SCHICK 4-9-37 – 12-7-20
We are sad to share with you that C. Dennis Schick passed away at home Monday December 7. Dennis was a husband, father, grandfather, and friend to all.
He is preceded in death by his father and mother Dean and Ardyce Schick. He is survived by his wife Jan of 61 years; by his three children Leslie Gorrell (Doug), Greg Schick (Christa), and Tim Schick; his four grandchildren Alex, Lisa, Katie, and Emily Schick; his brother Darry Schick (Alice) and sister Kay Weaver (Ron); and many extended family members.
Dennis and Jan moved to Arkansas in 1979 where he served as the Executive Director of the Arkansas Press Association, a state trade association of newspapers. In that capacity, he supervised the operations of three companies: the APA, Arkansas Press Services, and the Arkansas Newspaper Foundation.
He retired from that position in 2004 after 25 years.
Schick came to the APA after teaching full-time for 15 years at the University of Texas, Oklahoma State University, Southern Illinois University, and Texas Christian University. He earned a BA in journalism and English from TCU; a M.S. degree in Advertising and Marketing from the University of Illinois; and a PhD in Mass Communications and Marketing from SIU.
Prior to and during his career, his passion for journalism and newspapers led him to tireless work on daily and weekly newspapers in Texas, Illinois, and Oklahoma, in both advertising and news editorial positions.
Schick found value and purpose in volunteering on various committees and boards in the state. His dedicated service led to lifetime achievement awards for the Arkansas Society of Professional Executives, the Arkansas Advertising Federation, the Society of Professional Journalists, and many others. Dennis was also inducted into the Arkansas Tourism Hall of Fame.
Over his lifetime, Dennis' hobbies included music and singing, magic, writing, and photography. He was an avid reader, learner, and thinker. "Ya dummy" was often heard when analytical skills were not applied. His skill in communicating – even after retirement – led him to writing and editing for the Linking Ring, an international magician's organization. Dennis composed articles, edited, and wrote an average of 140 obituaries for "The Broken Wand" for deceased magicians from all over the world.
Dennis was a deep man of faith. For forty years, he and Jan were members of Lakewood United Methodist Church. He served in nearly every leadership position in the church over the years, and most dearly loved singing in the choir. His booming baritone voice, his generous heart, and his sense of humor will be all be missed.
Services celebrating his life are tentatively set for a private family gathering at Lakewood but live streamed for all to attend online on December 29th. This may be postponed due to the corona virus. Memorials can be made to the Endowment Fund at Lakewood United Methodist Church or Arkansas Press Association Endowment Fund. State of Arkansas COVID-19 directives: Face coverings required. Maintain social distancing. Online guestbook www.SmithFamilyCares.com.
Published December 13, 2020
OBITUARY SUBMITTED BY:
North Little Rock Funeral Home
1921 Main St, North Little Rock, AR
E-mail: mail@nlrfh.com
Phone: 501-758-1170