Patrick Alton Hudson
Dallas, TX, 1933 - 2020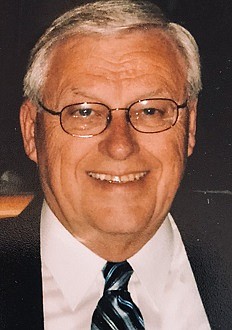 Patrick Alton Hudson, 87, of Dallas, Texas, passed away on Saturday, November 28th, 2020, from Alzheimer's and the coronavirus.
Patrick was born on May 22, 1933, in Little Rock, Ark., to Alton Hudson and Aline (Booher) Hudson. He was raised in Little Rock, Ark., by his mother, and later joined by stepfather, Brad Courtney. Patrick attended Little Rock Central High School where he met his high school sweetheart, Carolyn Haynes. Patrick received a B.A. from the University of Oklahoma and a Master of Divinity from Perkins School of Theology at SMU.
Patrick served as a senior pastor in the United Methodist Church, serving congregations at St. Philips UMC in Garland and First UMC Hutchins.
He received his law degree from the University of Texas at Austin and then served as Director of the Dallas Legal Aid Society. He served as council for the EPA and Principle regional council for Health and Human Services. He built a very successful 20-year private practice and retired at 75.
Patrick and Carolyn enjoyed 65 years of marriage. Together they shared a passion for the arts with memberships to the Dallas Symphony, Dallas Museum of Art and the Dallas Arboretum. He and Carolyn loved to travel, taking trips to all seven continents of the world with stops in over 70 countries.
Internment will be at First United Methodist Church Dallas, where they were members for over 35 years.
Patrick will be lovingly remembered by his wife, Carolyn, and his children Paul (Sarah), Philip (Jeanne) and Ellen. He will also be fondly remembered by his grandchildren Jeffrey (Erin), Andrew (Kelsee), Melanie, Arthur, Michael and John, and great-granddaughter Hazel; sister Alice Ann Bradley (Theo); and a host of nieces, nephews and dear friends.
Due to current conditions, a memorial service will be announced at a future date. Donations can be sent to the Alzheimer's Association.
Published December 20, 2020