Willie Seals
Wynne, AR, 1952 - 2020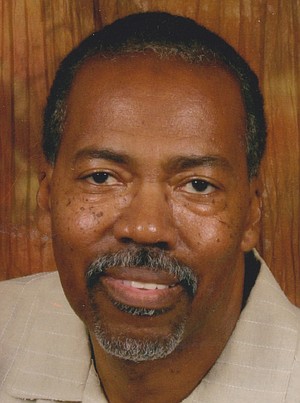 Willie Seals, 68, passed away on December 18, at Washington Regional Medical Center, in the presence of his beloved wife, Kathera Seals. They shared 37 blessed years of marriage. Born in Heidelburg, Mississippi, he was the son of Evie Seals. Willie Seals worked hard for 50 years to provide for his family and achieved retirement at the age of 62. He was a member of Faith Harvest Outreach Ministry in Wynne, Arkansas. He had a love for writing and enjoyed spending quality time with his wife. He spent his latter years sharing with others the goodness of Jesus Christ. Willie will be remembered by his warm, gentle spirit and devotion to his Lord and Savior.
He will be missed by his wife Kathera Seals, siblngs: Patricia Duckworth, Warren Seals, James Seals. Children: Monique Harris (Ron), Benny McDowell (Kesha), Ebony Browning (Jonathan), Twilyn Holmes (Tyrone), Nikkiesha Seals, Grandchildren: Nadiyah, Benjamin, Jeremiah, Braylon, Bria, Tyrielle, and Traniece and countless other friends and family members.
A visitation will be held on Saturday, December 26, from 11 a.m., until noon at Gilmore Funeral Home in Heidleberg, Miss., with a private graveside service to be held at Shady Grove Cemetery in Heidleberg. To sign the online guest book please visit www.nelsonberna.com. Local arrangements are under the direction of Nelson-Berna Funeral Home in Fayetteville.
Published December 24, 2020
OBITUARY SUBMITTED BY:
Nelson-Berna Funeral Home and Crematory
4520 North Crossover Road, P.O. Box 8982, Fayetteville, AR
Phone: 479-521-5000
http://www.nelsonberna.com