J.W. Glover
of Maumelle, AR, 1924 - 2020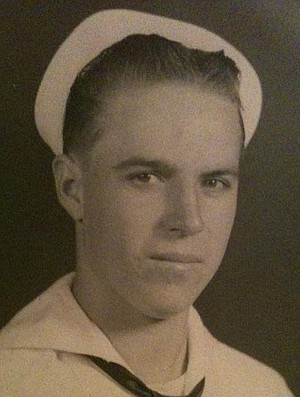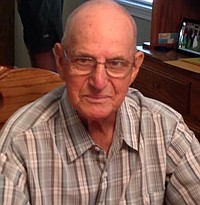 J. W. "UB" GLOVER, age 96 of Maumelle, Ark., passed away on Sunday, December 20, 2020. He was born on September 20, 1924, in Guy, Ark., to the late Joseph Steve Glover and Edna Maude Fielder. Dub worked for the Pulaski County School District at Oak Grove High School for more than 10 years and at the V.A. Hospital in Little Rock for more than 30 years. Dub enjoyed gardening and crafts such as woodworking. In addition, he was a member of Damascus First Baptist Church and was a Veteran of the United States Navy.
He is preceded in death by his wife of 63 years, whom he cared so much for, Phyllis Dymple Glover and 12 brothers and sisters. He is survived by one son, Bobby Glover (Karen) of Yellville, Ark., and four daughters, Brenda Barber (Donald) of North Little Rock, Ark., Arlene Leslie (Danny) of Bee Branch, Ark., Patricia Glover of Mayflower, Ark., and Regina Lehigh (Kurt) of Maumelle, Ark.; seven grandchildren, Jason Barber, Beth Odom, Angie Phipps, Zach Glover, Jenny Jones, Ricky Carroll, and Anna Lehigh and eight great-grandchildren.
Graveside services will be noon on Monday, December 28, 2020, at Copperas Springs Cemetery in Guy, Ark., with Brother Travis Matthews officiating.
Roller-McNutt funeral home is complying with the guidelines set forth by the Arkansas Department of Health regarding COVID-19. Everyone must wear a mask and social distance.
The family would like to thank the Lakes at Maumelle and Kindred Hospice for their care and support.
To sign the online guest book, please visit www.rollerfuneralhomes.com/mcnutt.
Published December 26, 2020