Jess (Jay) Thomas Bagwell Jr.
Fordyce, AR, 1932 - 2020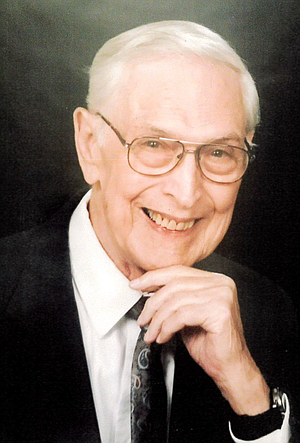 Jess (Jay) Thomas Bagwell Jr. of Fordyce celebrated his 88th birthday (December 24, 2020) with his earthly family before joining his Father in Heaven just in time to celebrate with Jesus on His birthday Christmas Day. "This is the day that the Lord hath made – let us rejoice and be glad in it!"
He was preceded in death by his parents, Jess Thomas Bagwell Sr. and Ruby Johnson Bagwell; and his brother, Allan Terry (Butch) Bagwell.
He was born December 24, 1932 in Horatio, Ark.. Enlisting in the US Navy at age 17, Jay served in the Korean War for three years. He graduated from Henderson College with both Bachelor's and Master's Degrees and met Melrose. For sixty-four years he treasured Melrose as his true love and perfect helpmate. He taught history in Warren for two years before starting the radio station KBJT in Fordyce. He served several years as a deacon of Temple Missionary Baptist Church of Fordyce before being ordained as a minister. In 1969, he was called to be pastor of Cross Roads Missionary Baptist Church in Banks, serving for over 34 years. He also pastored at Gravel Ridge Missionary Baptist Church at Hermitage and Kingsland Missionary Baptist Church at Kingsland. Brother Jay knew well his gift of life-long ministry as pastor-teacher glorifying God. He was a true Bible scholar.
He is survived by his beloved wife, Melrose Smith Bagwell; his son, Tracy (Bryn) Bagwell of Fayetteville; his daughter, Dr. Cindy (Bob) Bagwell Crum of Stuttgart; his granddaughters, Dr. Madelyn Rose (Dr. A.J.) Riels of Jackson, Tenn.; Andie Mac (Will) Anderson of Hindsville; Bethany Melrose Crum of Jonesboro; his grandson, Jess Everett (Cadence) Crum of Jonesboro. He also leaves behind his Sister-in-Love, Kathy Bagwell LeForce of Horatio and his cousin, Maxie (Dorothy) Bagwell of Pine Bluff.
Memorial service will be Monday December 28, 2020 at 10 a.m. at Kingsland Missionary Baptist Church with Bro. Rick Bolin and Bro. Stan Hobson officiating. We urge you to watch the service on the Kingsland Missionary Baptist Church Facebook page. If you attend, facemasks and social distancing will be observed. Graveside services at Cross Roads Missionary Baptist Church near Banks, Ark.
In lieu of flowers, the family would appreciate memorials to: Bro. Rocky L. Goodwin, EIM (Evangelistic International Ministries), P.O. Box 745, Warren, Ark., 71671, or donate online at www.eimworldwide.org.
Arrangements are by Benton Funeral Home of Fordyce. To sign the online register visit www.bentonfuneralhome.net .
Published December 27, 2020
OBITUARY SUBMITTED BY:
Benton Funeral Home Inc.
501 West 4th Street, Fordyce, AR
Phone: 870-352-3131