Gayle Spence Hays
Fort Worth, TX, 1939 - 2020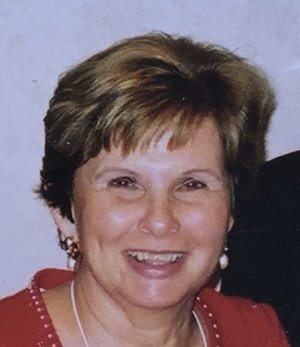 Gayle "Gay" Spence Hays, cherished wife and mother, departed this life to be with her Lord on January 3, 2020 in Fort Worth, Texas. She was 80 years old, having been born November 9, 1939 to the late Joseph and Nettie Jo Spence in Texarkana, Texas.
Gay grew up on the Arkansas side of Texarkana and graduated from Texarkana Arkansas High school in 1957. She majored in education at Texarkana College until she met and married the love of her life, William (Bill) Hays, in 1960. Their son Russell was born in 1961 and daughter Jennifer in 1964.
The family settled in Houston, Texas in 1969 where she enjoyed teaching pre-school at Christ Memorial Lutheran Church before becoming the proud owner of Best of All Gifts and later 2nd Debut Furniture.
Gay approached life with an engaging and generous spirit.
Whether she was teaching Sunday school, hosting a discipleship group or baking cookies for prison ministry Gay was happy to serve.
When asked to describe Gay, family and friends used the words "delightful", "radiant", "fun", "loyal", and "kind". Many were blessed by her life.
Gay is preceded in death by her husband of 57 years, Bill Hays; her brother Jerry Spence and her parents.
Survived by son Russell Hays; daughter Jennifer Huckabay and husband Bryant; brother Larry Spence and wife Ann; daughter-in-Nancy Spence; brother-in-law, James Hays and wife Betty and a host of nieces, nephews and loving friends.
The family asks that Gay's life be celebrated by those who loved her by posting a special memory at www.rollerfuneralhomes.com/owens.
Gay will be honored by family with a private memorial and burial.
Published January 12, 2020