Roberta Baird Ward
of Little Rock, AR, 1952 - 2020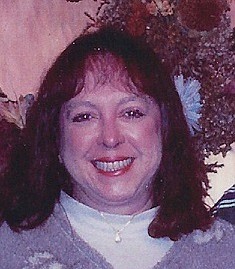 Roberta Baird Ward passed away June 29, 2020 at the age of 68. She was a devoted mother of a close but extended family who loved her dearly. Berta was born January 16, 1952 in Little Rock, Arkansas. She was a graduate of Hall High School. She married Phil Ward in 1974 and had a son, Steven. She grew up attending Christ Episcopal Church.
Berta lived for her family, living down the street from her sister for most of her life and being a caring parent to her son and a loving grandparent to her two grandchildren. She was very fluent in family history, having an encyclopedic memory, and she was a voracious reader. Berta spent 20 years on the Penick Boys Club Auxiliary Board and was an auxiliary member of VFW Post 9095.
To those around her, Berta was loved for her sharp wit and dry sense of humor. She spent every Wednesday for decades bowling with her friends. She loved spending time on Lake Hamilton, fishing off the dock with friends and family. She will be greatly missed.
Berta was preceded in death by her parents, John and Betty Baird, and her brother-in-law, Bob C. Coleman, Sr. She is survived by her husband, Phil; her son, Steve (Chelsea); and her two grandchildren (Addison and Brady). She is also survived by her sister, Beverly Coleman, her brother, Pete Baird (Becky), and three nephews, Bob Coleman (Sarah), John Baird (Ann), and Michael Baird (Lauren).
The family wishes to express special thanks to Richard and Carol Seago. There will be a graveside service at 10:00 am on Thursday, July 2, 2020 at Pinecrest Cemetery for close friends and family. Please observe Covid-19 guidelines. In lieu of flowers a donation can be made in her name to the charity of your choice. Arrangements by Little Rock Funeral Home, (501) 224-2200. Berta's online guestbook may be signed at www.littlerockfuneralhome.com.
Published July 1, 2020
OBITUARY SUBMITTED BY:
Little Rock Funeral Home
8801 Knoedl Ct., Little Rock, AR
Phone: 501-224-2200