Larry Dean Bates
of Little Rock, AR, 1945 - 2020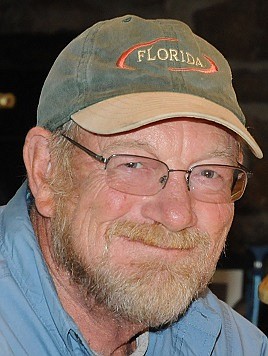 LARRY (PAPA) DEAN BATES passed away April 7, 2020 of natural causes. He was beloved and will be dearly missed by his family and many friends. Larry was born in Tulsa, Okla. September 20, 1945. He was an avid hunter and fisherman and loved being in the outdoors with his family and friends. He worked hard, played hard and didn't do anything halfway. His clever wit kept people laughing and having fun. He proudly served in the US Air Force. Larry worked as an architect and enjoyed designing special places for people to live and work, including his own family home.
Larry is survived by his wife, Sherry Bates; his son, Darrin Bates and wife, Faith, of Broken Arrow, Okla.; his step-daughter, Melissa Leslie of Little Rock; and his grandchildren, Christina Bates, Cody Old and Julian Leslie. He is also survived by his sisters and brother, Mary Ellen Cain of Silver Springs, Md., Susan Hunter of Fort Smith and Rob Cain and wife, Pam of Knoxville, Tenn., and their children, Elizabeth, Matt, Adam and Emily Goldman, Helen Rodin, Carolyn Hunter, Katheryn Skiver and Veronica Cain.
Larry is also survived by his mother-in-law, Dorothy Hope; sisters and brothers-in-law, Gayle Marcks, Dotty and Scott Sonnemaker, Marci Taylor, John and Michelle Hope; nieces and nephews, Julie and Rachel Marcks, Tyler and Tara Sonnemaker, Jessica Taylor and Lindsay Hope.
He was preceded in death by his parents, Bob and Maxine Cain, his grandmother, Arlie Parsons and grandfather, Jack Parsons.
Please join us Saturday, July 11, 2020 at 11:30 a.m., for a graveside service at Pinecrest Memorial Park, 7401 Highway 5, Alexander. In lieu of flowers, donations can be made to Christian Life Center, 12923 W. Markham, Little Rock, Ark., 72211. Please observe Covid-19 guidelines.
Arrangements by Smith Little Rock Funeral Home, (501) 224-2200. Larry's online guestbook may be signed at www.littlerockfuneralhome.com.
Published July 5, 2020