Myron Timothy Boe
Little Rock, AR, 1948 - 2020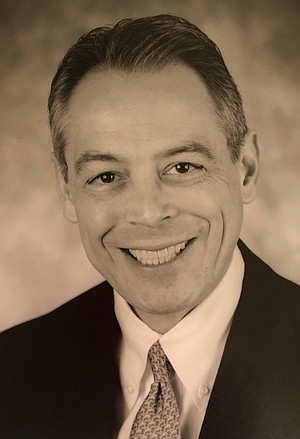 Myron Timothy Boe, 71, of Little Rock, died surrounded by family at home on July 2, 2020, after a long illness. Tim was born in New Orleans on October 30, 1948 to Elaine and Roger Boe. He was predeceased by his parents; his aunt, Vivian Tracy; and uncle, Charles Tracy. He is survived by wife, Susan; two daughters, Elaine Ruth and Vivian Emilia; brother, Michael Boe (Anita); and nephew, Timothy Boe. He delighted knowing his daughters would have each other's friendship for life, because he shared the same bond with his brother. His girls will remember him in the dove and the ladybug.
Tim attended Annunciation Academy, 1962, and Pine Bluff High School, 1966. He received his Bachelor of Arts (Phi Delta Theta), 1970, and Juris Doctor, 1973, from the University of Arkansas, Fayetteville and his Master of Laws, 1976, from Southern Methodist University. He was a commissioned officer in the United States Army with the Adjutant General Corps. Upon his death, Tim was a senior partner at the Rose Law Firm, which he joined in 1980. His mentorship of young lawyers and care for his clients fostered lasting friendships.
Tim's 46-year career included Pine Bluff City Attorney, 1974-1975; Arkansas Alternative Dispute Resolution Commission, Commissioner (17 years); Arc of Arkansas, Board of Directors; American Employment Law Council, Charter Member; Arkansas Bar Foundation, Board of Directors; Arkansas Supreme Court Board of Legal Specialization, Chair; Arkansas Bar Association: Fellow, Chair of Labor Law, House of Delegates, Golden Gavel Award; American Bar Association Committee on Equal Employment Opportunity Law, Labor Section; American Bar Association College of Labor and Employment Law, Fellow; Pulaski County Bar Association; Chambers USA; The Best Lawyers in America-Woodward/White; Martindale-Hubbell AV Preeminent Lawyer Rating; Mid-South Super Lawyers; Arkansas Continuing Legal Education, Best of CLE; Who's Who in American Law, of Emerging Leaders in America, in Finance and Industry, in the South and Southwest.
Tim's passion for the law manifested in everything he did. On the courtroom floor he was a master of rhetoric; everywhere else a Shakespearean orator in-progress with index cards for sonnet memorization in hand. He was a man steadfast in love for his family as well as his work. Discarded trial evidence boards served as canvases for weekend-long father-daughter painting sessions. Only when smearing paint on faces or cooking his post-Saturday-mass shrimp could he be caught without his signature bow tie.
To honor Tim's deep-seated belief in equal access to justice and in the dignity of all persons, please consider these organizations in lieu of flowers. VOCALS Center for Arkansas Legal Services, 1300 W. 6 St., Little Rock, AR 72201, www.arlegalservices.org. Or, Central Arkansas Library System, CALS Foundation, 100 Rock St, Little Rock, Ark. 72201, www.cals.org/giving.
The family will have a private internment. Once circumstances allow, family and friends will be invited to gather and raise a Hendrick's G&T to this beautiful man.
From his altar boy days to attending his daughters' every school mass, Tim's Irish Catholic faith, especially the rosary, supported him. His family received a daily text that he had prayed a rosary for them. Until we can celebrate Tim's life together, we hope you will take a moment at noon on Monday, July 13 to find similar comfort in saying a prayer or rosary for Tim.
Online guestbook: www.rollerfuneralhomes.com/chenal.
Published July 8, 2020
OBITUARY SUBMITTED BY:
Roller-Chenal Funeral Home
13801 Chenal Parkway, Little Rock, AR
Phone: 501-224-8300
http://www.rollerfuneralhomes.com/chenal