Ruth Altrui
Sherwood, AR, 1941 - 2020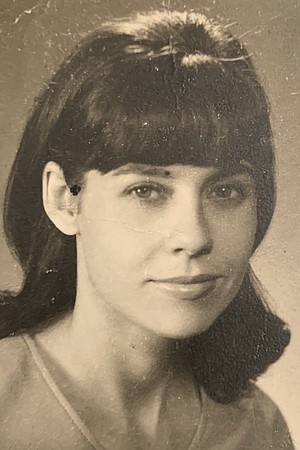 Ruth Altrui, 79, of Sherwood went to be with the Lord June 22, 2020. She was born June 15, 1941 to Bill Robbins and Dessie (Youngblood) Robbins in England, Ark.
Although Ruth attended school most of her childhood in England, Arkansas she graduated high school from Del Norte High School in Crescent City, California in 1959 when the family moved there for a brief time. Life eventually brought the Robbins family and Ruth back to Arkansas where she attended Arkansas State Teachers College, now known as the University of Central Arkansas, where she was a member of Alpha Sigma Alpha sorority.
Ruth moved to Daytona Beach, Florida around 1966 and met her best friend Shirley Hine in 1967 at Sandy Park Apartments. She taught at DeLand High School and Seabreeze High School and eventually met her loving husband, David Altrui, an electrician studying at Embry-Riddle Aeronautical University. David saw Ruth walking down the road in a sun dress next to her 1969 Mercury Cougar. Fascinated by the car and the woman, David asked Ruth if he could see the car's engine and the rest was history.
David and Ruth were married in Rhode Island where David was born and raised but opportunity brought both back to central Arkansas where David took a job in aviation and Ruth began a long and successful career teaching Spanish and English. She taught at Jacksonville Southside and then at Northwood Junior High where she eventually retired. She was a proud member of the Pulaski Association of Classroom Teachers and was always advocating for teachers and students.
Her daughter Susan was born in 1978 and was the love of her life. They spent hours shopping together, eating dinners as a family, watching the cats in the backyard, talking and debating about current events and enjoying so many of the things that mothers and daughters enjoy. Ruth gave her daughter a strong sense of self and the ability to take on the world.
Ruth knew right from wrong and instilled a sense for justice in her daughter Susan at a young age. She spoke her mind often and was not afraid of telling it like it is. Like most of the Robbins women, Ruth was confident in her words and knew how to hold a room. She was wise yet kind with a giving heart that found charity and love for so many, even when they didn't ask. She loved hosting holiday meals for family and friends and enjoyed being the matriarch of the family in the latter part of her life. She was a member of Immaculate Conception Catholic Church in North Little Rock and attended mass regularly.
Ruth was proud to be a long term survivor of breast cancer having beaten cancer in her early 40's. Ruth lived cancer free for more than 36 years until pancreatic and liver cancer took her life quickly this year. Ruth died peacefully in her sleep at home with family.
She was preceded in death by her parents, Bill and Dessie Robbins, brother, Marion Ray, sister, Aliene Castleberry, brother, Bill Robbins, nieces, Kimberly Kline and Patti Burt, great-nephew, Thomas Herron and nephew, Joe Castleberry. Ruth is survived by her loving husband; David Altrui, daughter; Susan Altrui, brother, Gene Robbins, nieces, LeJean Hayes, Jerri Herron, Terri Frazier, Sonyia Silva, nephews, Scott and Eric Robbins, and Sean Castleberry along with an adoration of great-nieces and nephews.
In lieu of flowers, please make donations to Little Rock Compassion Center or the Arkansas Zoological Foundation for the Little Rock Zoo.
Due to restrictions from COVID-19 and to protect the health and well being of others, the family has selected to hold a private graveside service at Arkansas State Veterans Cemetery in North Little Rock, Arkansas. Please share your memories of Ruth at www.rollerfuneralhomes.com/chenal.
Published June 30, 2020
OBITUARY SUBMITTED BY:
Roller-Chenal Funeral Home
13801 Chenal Parkway, Little Rock
Phone: 501-224-8300
http://www.rollerfuneralhomes.com/chenal