Raymond "Bud" Polk
Hickory Plains, AR, 1926 - 2020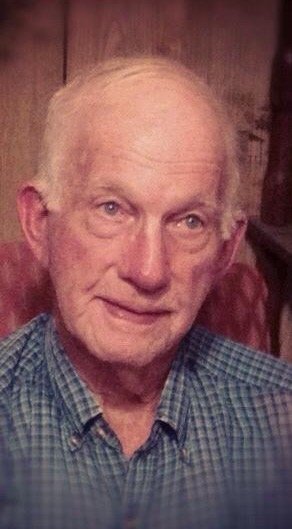 Raymond "Bud" Johnny Polk celebrated his 94th birthday in Heaven. He passed away at his home March 15, 2020. He was born March 15, 1926 at home in Hickory Plains to the late Cooper and Teresea Polk.
Bud grew up and lived his whole life in Hickory Plains. He served in WWII on a Navy ship as a Seabee. When he came home from the war, he bought a house and forty acres right down the road from his childhood home.
He grew cotton from the age of 20-32 before marrying Helen Maxine Thornton, from South Bend, Indiana. They have been married for sixty-one years. Through those years came four boys and a girl. Bud retired from Remington Arms and continued to farm cattle and grow gardens big enough for his family and half the community until he was 89 years old. He made sure his children had land to build on, and that he did. He was the best Papaw to his grandkids and great grandkids.
Bud is preceded in death by his sisters, Blanch, Lorene, Lucille, Christine, Margaret, and a brother Charles. He is survived by his wife, Helen; sons Jim (Tami) Polk, David (Lynne) Polk, John (Gail) Polk, Jay Polk and daughter Mary (Mack) Seymore, all of Hickory Plains, 18 grandchildren and 17 great-grandchildren; brother, Freddie Gene Polk; and numerous nieces, nephews, family and friends.
Visitors are welcome to drop in between the hours of 10 a.m. and 5 p.m. Friday at Smith-Westbrook Funeral Home, Beebe. We encourage you to join our live stream Funeral Service at www.smithfamilycares.com, at 11 a.m. Saturday, March 21, 2020. Burial will be in Hickory Plains Cemetery. Arrangements by Smith-Westbrook Funeral Home. www.SmithFamilyCares.com.
Published March 19, 2020
OBITUARY SUBMITTED BY:
Smith-Westbrook Funeral Home
404 Dewitt Henry Drive, P.O. Box 490, Beebe, AR
Phone: 501-882-5412
http://westbrookfuneralhome.com/