Marjorie Ann McElhannon
Arkadelphia, AR, 1935 - 2020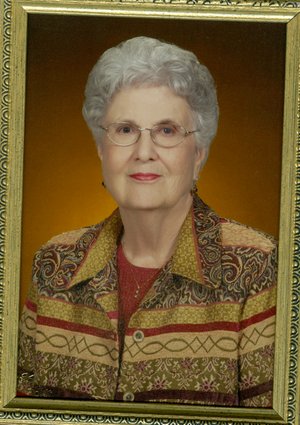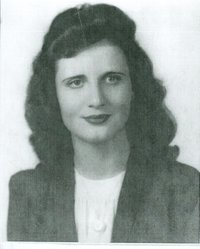 Marjorie Ann McElhannon, 94, of Arkadelphia, died Saturday, March 21, 2020 peacefully in her sleep surrounded by her children, Marjorie (Margie) was preceded in death by her father, Olice Price McMaster and her mother, Essie Loraine McMaster, her first husband and father of her four children, Claude Thompson and her son, Mark Adrian Thompson and her second husband, Roy Neil McElhannon and Roy's daughter, Nancy Foggo. Surviving are her children, Claudette (Smokey) Smith, Paul Thompson and Marsha Hedge and daughters-in-law, Laura Thompson and Linda Thompson; surviving grandchildren are Megan Lorraine (Brad) Harris, Jeremy David (Misty) Smith, Grant Thompson (Brenda) Smith, Michael (Cinnamon) Thompson, Brian (Jessica) Thompson, Christopher Thompson, Jordan (Liz) Thompson, Rachel (Michael) Heithaus and Kelsey (Jesse) Igo; step-grandchildren, Zach (Marcie) Redding, Ryan (Amber) Redding and Rachel (Brad) Dull; great-grandchildren are Drew (Delaney) Harris, Brayden Harris, Ava Harris, Aubrey Thompson, Shammah Thompson, Matthew Igo, Jett Igo, Collins Thompson, Tatum Thompson and Layla Thompson; step-great-grandchildren are Adley Dull and Eden Redding; other survivors are the children of her second husband, Roy Neil McElhannon-Danny (Debra) McElhannon, Christy (Jim) Reese and daughter, Lydia and Nancy's husband, Ken Foggo and their two children, Zephyr and Sydney.
Margie was born and grew up on a small farm west of Okolona, Ark. She spent her time working on the farm, riding horses and playing basketball for the Okolona Bears when three on three was the style. After graduating from high school, she left the country and moved to the big city of Little Rock to attend Draughn's Business College. It was big change for an 18-year old country girl, but true to form, she adapted and soon graduated from there.
Somewhere, sometime thereafter she met and fell in love with an Emmett boy, Claude Thompson and they planned to spend their life together. However her beau was drafted into the big war, WW II, so they would have to wait. She waited faithfully for 39 months until he returned and they were married. They moved to Longview, Texas where Claud graduated from Letourneau Tech and became an instructor in the construction area at the college. Over the years, she gave birth to four children and times were good.
When Claud's health declined, he moved his family back to Arkadelphia to be near his and her families. Within months Claude passed away and Margie was faced with the biggest challenge of her life-raising four children alone, but she was up to it. She first worked at Arkadelphia Public Schools as a secretary, then as an office worker at the Arkadelphia Medical Clinic where she retired. She made numerous friends during that time who remember her as a friendly, helpful, highly principled person. Never one to complain, when a task, endeavor, or simply a difficult chore presented itself, she went to worked. No matter the difficulty, she never quit.
She was a Christian and firmly held that belief until the day she died. She read the Bible constantly and practiced its teachings daily. She believed in second chances and was willing to forgive knowing that if one can't forgive how could one expect to be forgiven by God. And she believed that if an action wasn't the right thing to do, she wouldn't be doing it.
Margie will lie in state at Ruggles-Wilcox Funeral Home for her friends on Monday, March 23, 2020 from 10 a.m.-5 p.m.
Memorials may be made in lieu of flowers to the Davidson Campground Memorial Fund in the name of Marjorie McElhannon. Mail donations to Davidson to, State farm Insurance, 620 Pine St. Arkadelphia, Ark., 71923, or, you may donate to the First United Methodist Church Youth Group of Arkadelphia, 107 N. 9th St. Arakdelphia, Ark., 71923.
Published March 23, 2020
OBITUARY SUBMITTED BY:
Ruggles-Wilcox Funeral Home
517 Clay St., Arkadelphia, AR
Phone: 870-246-4551
http://www.ruggleswilcox.com