Eleonore E. Dennis
Pine Bluff, AR, 1947 - 2020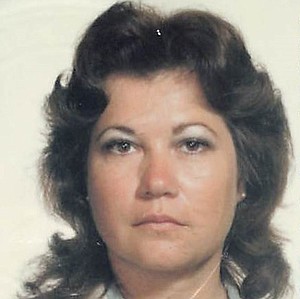 Eleonore E. Dennis, 72, of Pine Bluff, died Thursday, November 19, 2020.
She was born December 25, 1947 in Bod Homberg, Germany, daughter of John Feddish and Erna Wegman Feddish.
Mrs. Dennis moved several times while growing up in a military family. She graduated from Butler High School in Augusta, Ga.
After high school she worked with the American Red Cross as a receptionist in Augsburg, Germany.
She married Steve Dennis June 14, 1969 in Augsburg, Germany. Mr. and Mrs. Dennis traveled through out western Europe while Mr. Dennis played baseball with the United States Army.
Mrs. Dennis was a member of St. Joseph Catholic Church in Pine Bluff.
She was preceded in death by her parents.
Survivors include her husband, Steve Dennis of Pine Bluff; son, Chris Dennis of White Hall; daughter, Stephanie Marple of Cassville, Missouri; brother, John Feddish; and four grandchildren, Garrett Dennis, Parker Marple, Megan Dennis and Logan Marple.
A Mass of Christian Burial will be 10:00 a.m., Tuesday, November 24, 2020 at St. Joseph Catholic Church with Father Joseph Marconi and Deacon Noel F. "Bud" Bryant officiating. Burial will follow in Graceland Cemetery by Ralph Robinson and Son Funeral Directors.
Mr. Dennis would like to express his utmost appreciation to Stacy Dennis and Olivia Galloway for their dedication and love in taking care of Mrs. Dennis these last several years. More recently, Hospice Angels and Margie Owens have made the last few weeks more comfortable for Mrs. Dennis.
Memorials may be made to St. Joseph Catholic Church, PO Box 7434, Pine Bluff, AR 71611.
Online register: www.ralphrobinsonandson.com;
Published November 22, 2020
OBITUARY SUBMITTED BY:
Ralph Robinson & Son
807 South Cherry Street, P.O. Box 5254, Pine Bluff, AR
Phone: 870-534-3131